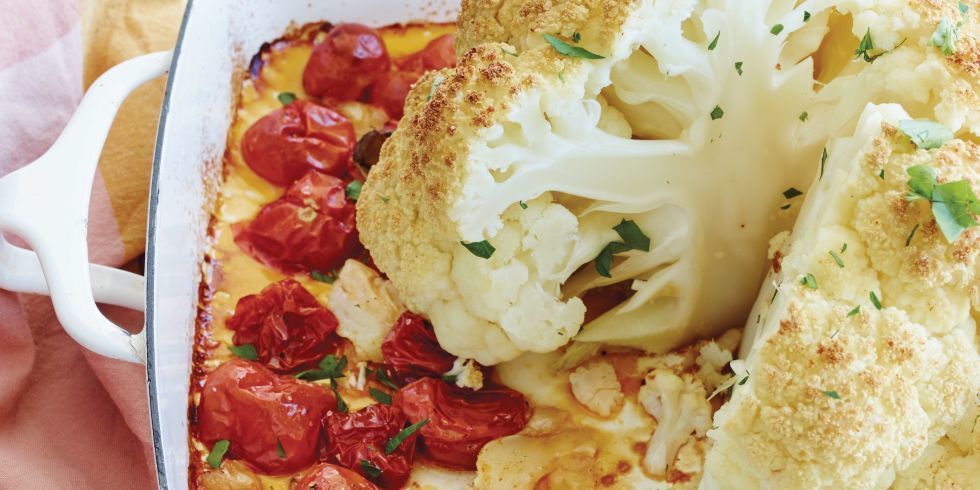 Ingredients
2 pt cherry or grape tomatoes
4 cloves minced garlic
4 tbsp extra-virgin olive oil
1/4 tsp salt, divided
1/4 tsp fresh ground black pepper
1/4 tsp crushed red pepper flakes
1 med head of cauliflower
small sprinkle of paprika
1/4 cup chopped fresh flat-leaf parsley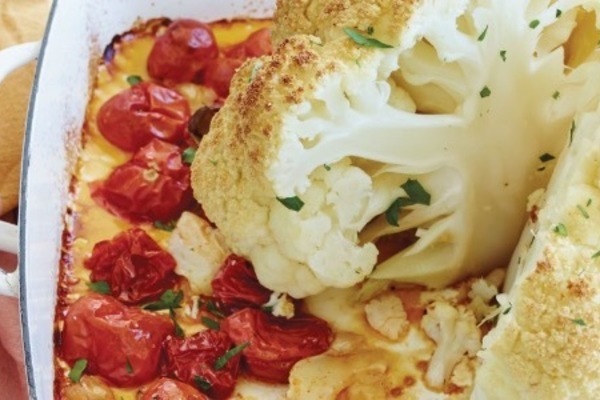 1. Preheat oven to 400 degrees with the oven rack in the middle. Put the tomatoes and garlic in a large baking dish, then drizzle with 3 tbsps oil and sprinkle with 1/8 tsp salt, pepper and red pepper flakes. Toss to coat.
2. Trim the large green leaves from the cauliflower and trim the stem so the cauliflower sits flat. Push tomatoes aside an place cauliflower in the middle of the dish. Drizzle remaining tbsp oil over the cauliflower and rub to coat. Sprinkle with paprika and remaining 1/8 tsp salt. Roast for about 1 hr.
3. Sprinkle parsley over the cauliflower. Slice the cauliflower into wedges and serve with tomatoes and garlic.
side dishes March 01, 2018 05:33
Author delish.com
Share the recipe with your friends
No one has liked this recipe.
0 comments