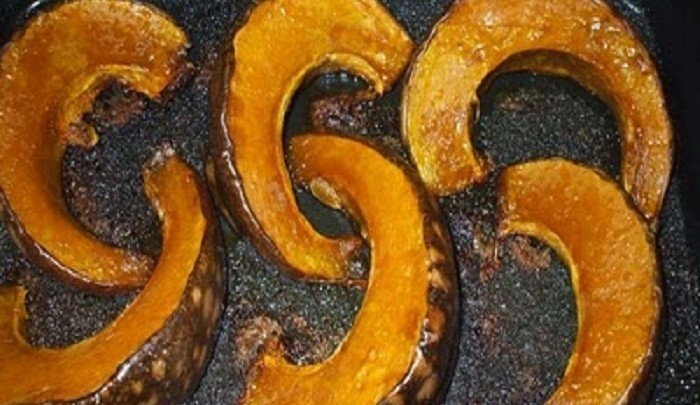 Ingredientes
para 6 people
2kg jap pumpkin
1 tablespoon extra virgin olive oil
1 tablespoon pine nuts, toasted
Balsamic dressing
2 tablespoon extra virgin olive
1 tablespoon balsamic vinegar
1 clove garlic, crushed
12 teaspoon Natvia
T. Preparacion → 15 min
T. Cocinado → 40 min
1. Preheat oven to 200°C (180°C fan-forced). Line 2 large oven trays with baking paper.
Cut unpeeled pumpkin into 2cm wedges.
Brush both sides of the pumpkin with oil, sprinkle with salt and pepper.
Place pumpkin in a single layer on tray.
Roast, uncovered, for about 40 minutes or until pumpkin is tender.
Balsamic dressing
Mix all ingredients in a small bowl.
Transfer warm pumpkin to serving platter; drizzle with Balsamic Dressing and sprinkle with pine nuts.
guarniciones, baking, dairy free, dinner, free, gluten, lunch, natvia, vegetarian, entr, only sugar, free vegan February 25, 2015 16:58
Autor Emma R
Comparte la receta con tus amigos
A nadie le ha gustado esta receta.
0 comentarios