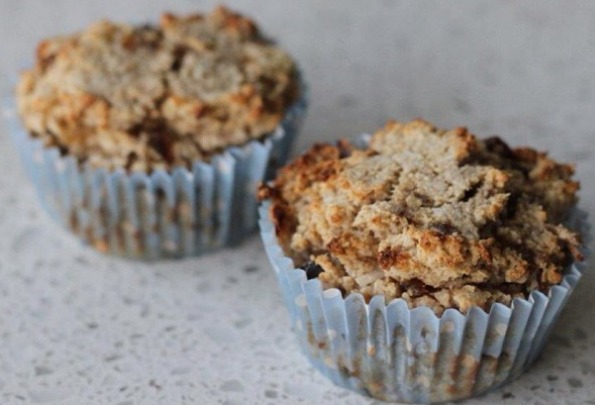 Ingredientes
para 12 MUFFINS
1 cup oat flour (130g)
½ cup coconut flour (60g)
2 tsp baking powder
½ tsp cinnamon
1 tbsp Natvia
½ cup (50g) shredded coconut
1 cup (160g) chopped dates
2 medium bananas, mashed
60g coconut oil, melted
2 eggs, lightly beaten
¾ cup milk
T. Preparacion → 10 min
T. Cocinado → 25 min
1. Preheat oven to 180C.
Fill a 12 hole capacity muffin pan with paper cupcake cases.
Combine flours, coconut, baking powder, cinnamon and Natvia in a bowl.
Make a well in the centre, add the rest of the ingredients and mix until combined.
Spoon mixture into cupcake cases
Bake for 20-25 minutes or until a skewer inserted comes out clean.
postres, baking, breakfast, natvia only, snacks, sugar free, vegetarian March 14, 2015 18:01
Autor Healthy HotLips
Comparte la receta con tus amigos
A nadie le ha gustado esta receta.
0 comentarios