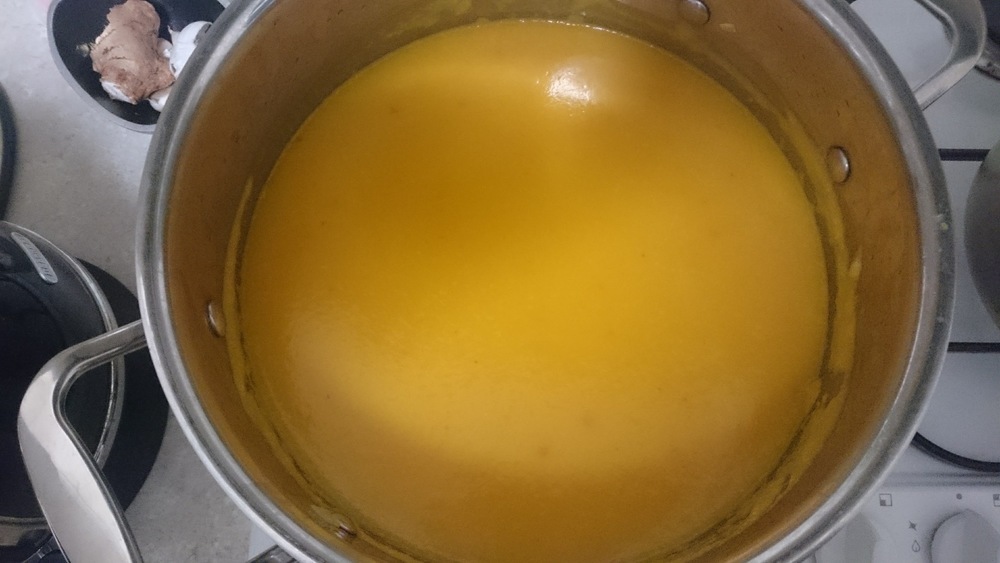 Ingredientes
para 4 people
50g butter
1 large butternut chopped up
2 onions, diced
2 cloves garlic
1 red fresh chili finely chopped
2 cm ginger, peeled and chopped
2 veg stock cubes
50g creamed coconut
to garnish - fresh coriander
T. Preparacion → 20 min
T. Cocinado → 30 min
1. Chop up all ingredients. Butternut can take forever!!
2. Heat butter in saucepan, add butternut, onion and garlic. cover and cook gently for 5 mins
3. add chili and ginger. cook for another 5 mins
4. add 900ml hot water (with two veg stock cubes), bring to boil, then cover and simmer for 15 to 20 mins until butternut soft
6. reheat gently and add coconut cream, and serve with coriander.
primeros, butternut, chilli, ginger October 04, 2017 18:32
Comparte la receta con tus amigos
A nadie le ha gustado esta receta.
0 comentarios