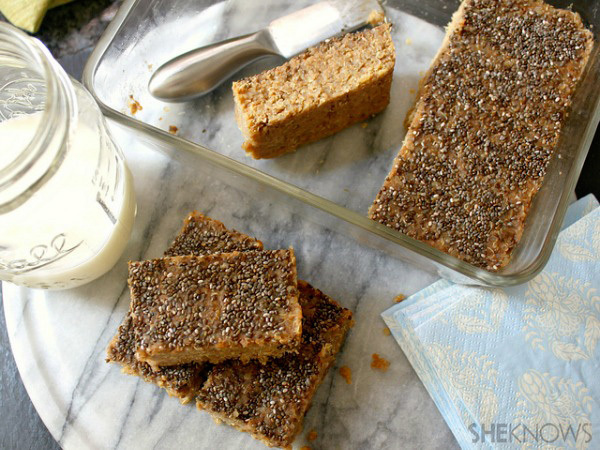 Ingredientes
2 cups prepared quinoa, room temperature
1 cup all-natural creamy peanut butter
3 tablespoons quick oats
3 tablespoons light brown sugar
1 large, ripe banana
Chia seeds for the top if desired
Instrucciones
1. Spray a 6 x 8-inch pan with sides very lightly with cooking spray (or line with parchment paper).
2. Place all ingredients into a large bowl and mix together well.
3. Place mixture into the prepared pan, packing it down and smoothing it out on top with a spoon or silicon spatula.
4. Sprinkle chia seeds on top and press into the top.
5. Cover with plastic wrap and place in the refrigerator for at least 4 hours or up to overnight.
6. Cut into bars and serve.
bars, breakfast, quinoa February 02, 2014 08:16
Autor sheknows.com/food-and-reci...
Comparte la receta con tus amigos
A nadie le ha gustado esta receta.
0 comentarios