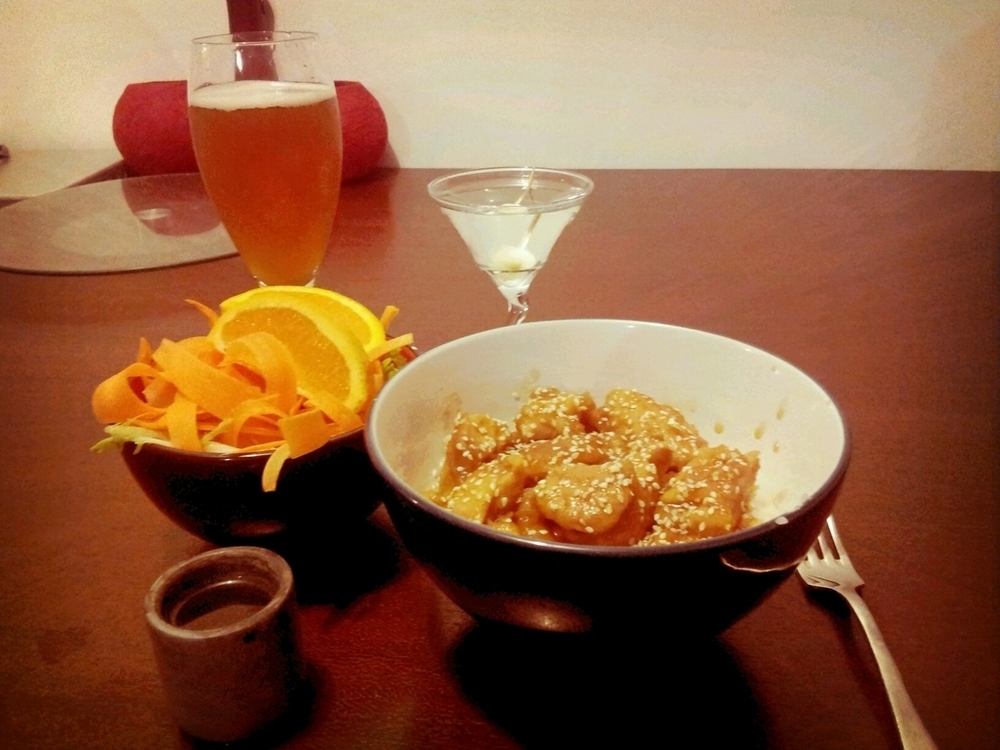 Ingredientes
para 1 person
1tbsp Hot/warm water (tap hot is fine, it just helps the sugar disolve)
2/3tbsp Sugar (or more if its not sweet enough for you!)
1tbsp Soy sauce
1tbsp Mirin
1tbsp Cooking Saki
3/4 Cup of Rice
1 Boneless chicken thigh
Sesame seeds
Potato/Corn starch
Side salad (slice of orange, shaved carrot, lettuce)
1. Start by washing the rice and draining the excess water
2. Add 3/4 cup of water back to the rice and get it cooking it in a steamer or rice cooker
3. Combine the tbsp of water and 2/3tbsp sugar into a small jug (1L or so, too small is annoying!) and mix together.
4. Add soy sauce, saki and mirin to the jug, mixing together between each. (This order is based on the thing with the most sugar of its own being last, as to aid in getting the added sugar becoming part of the solution).
5. Mix it all together some more and put it aside (this is terriyaki sauce! make more and put it in a bottle if you really want!).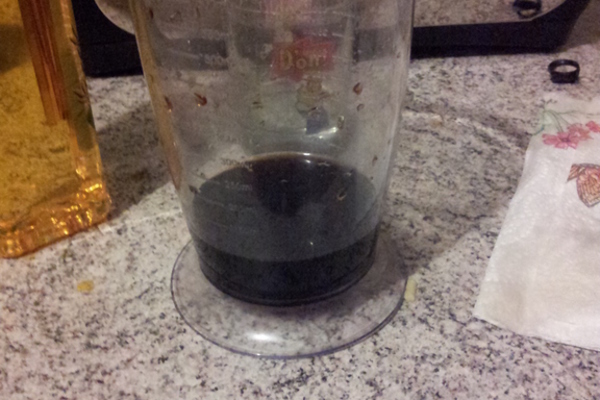 6. Put some oil in a pan and get it to a medium to low heat, you can always go hotter if it's taking too long but you don't need to be blackening things.
7. Prepare the chicken thigh by washing it and cutting it in two smaller pieces, most boneless thighs have a very obvious divide in them already, this is where you should cut.
8. Coat each piece of chicken in the starch and place them skinside down into the frypan, you don't want to blacken the starch here so be careful not to be too hot.
9. After about 2-3 minutes, flip the chicken and lightly cook the other side.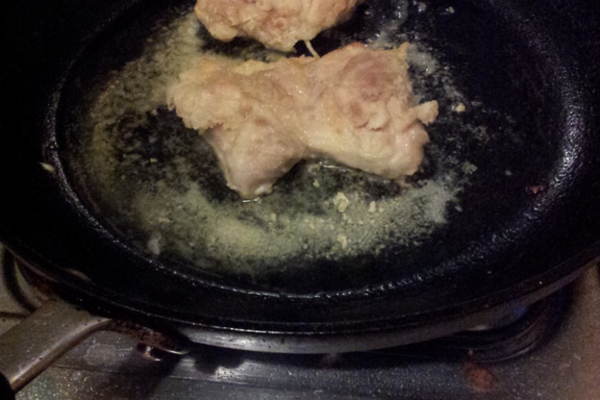 11. After about 2-3 remove the chicken (it wont be fully cooked) and place it on some paper towel on a chopping board.
12. Mop up the oil in the pan, but try not to mop up the excess starch lying around.
15. Dab the chicken with the paper towel to remove excess grease
16. Chop the chicken into strips across the thigh (shortest length)
17. By now the pan should be relatively hot again, throw the chicken back onto it and cook it for a minute, being sure to give any pinker sections contact to the pan.
18. Add the teriyaki liquid mix to the hot pan stir it, allowing it to simmer
19. Stir and sit the chicken through the mix and allow the sauce to thicken
20. Put rice in a noodle bowl
21. Put the chicken with sauce from pan onto the rice bed.
22. Coat with sesame seeds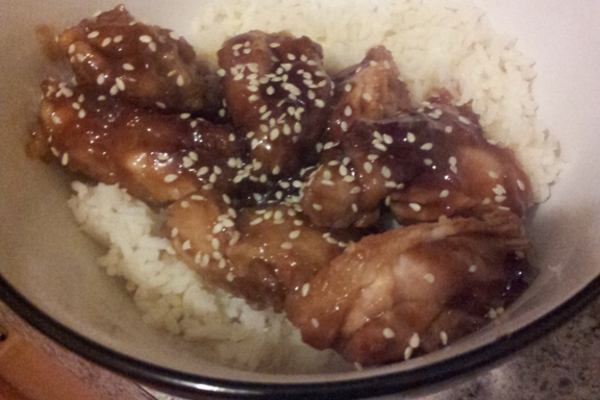 23. Serve with a side salad (carrots, lettuce, orange) and eat the orange first.