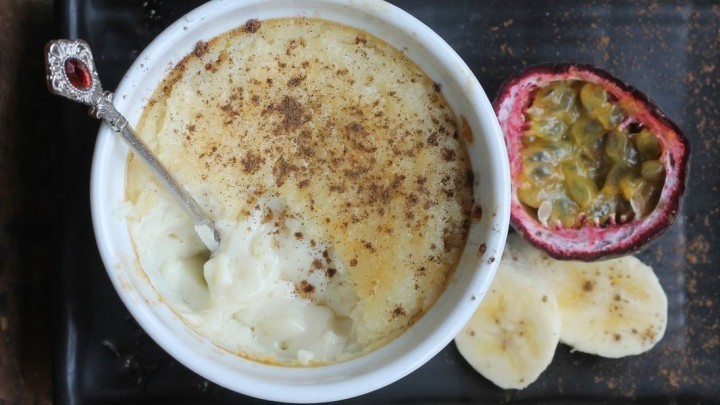 Ingredientes
para 2 people
1 cup skim milk
1 tablespoon Natvia
1 teaspoon vanilla essense
¼ cup shredded coconut
1 large egg
T. Preparacion → 10 min
T. Cocinado → 30 min
1. Preheat oven to 180°C.
Warm combined milk, Natvia, vanilla and coconut in a small saucepan. Don't boil.
In a medium bowl, whisk egg, then add 2 tablespoons of the warmed milk mixture and stir.
Add another two tablespoons, stir, then add the remainder of the milk. Don't be tempted to add it all at once, or you will curdle the mixture.
Pour into two small ovenproof dishes and place in a baking dish, half-filled with boiling water.
Bake for 30 minutes or until set, but with a slight wobble still.
Serve with fruit of choice.
postres, baking, dessert, natvia only, snacks, sugar free, vegetarian February 25, 2015 16:43
Autor Weigh It Up
Comparte la receta con tus amigos
A nadie le ha gustado esta receta.
0 comentarios