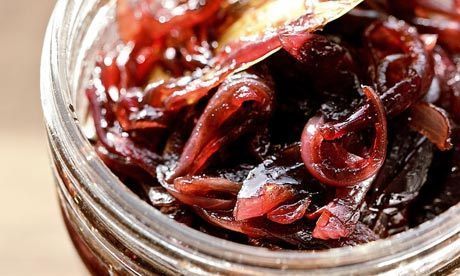 Ingredientes
40 g butter
2 medium red onions
1/4 cup brown sugar
1/4 cup balsamic vinegar
T. Preparacion → 3 min
T. Cocinado → 20 min
1. Over low heat, melt the butter and cook the onions until they're clear.
2. Add the sugar and the vinegar and bring it to the boil. Simmer.
3. Allow it to reduce for approximately 15 minutes while you stir occasionally.
4. Serve with dark meat of your choice. I like mine on potato chips.
guarniciones, sauce, lamb shanks, red onions May 29, 2011 09:54
Autor Darcy