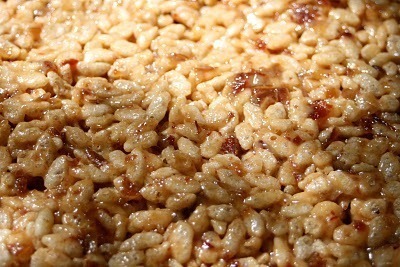 Ingredientes
para 24 slices
3 cups Rice Bubbles
185g butter
1/2 cup sugar
1 cup chopped dates
1. Put butter, sugar and dates in a saucepan. Bring to the boil and then lower heat to simmer for a couple of minutes or until dates a softened.
Remove from heat and add Rice Bubbles
Spread evenly in slice tin and refrigerate until set.
postres, dates, slices August 06, 2011 04:47
Autor Josie
Comparte la receta con tus amigos
A nadie le ha gustado esta receta.
0 comentarios