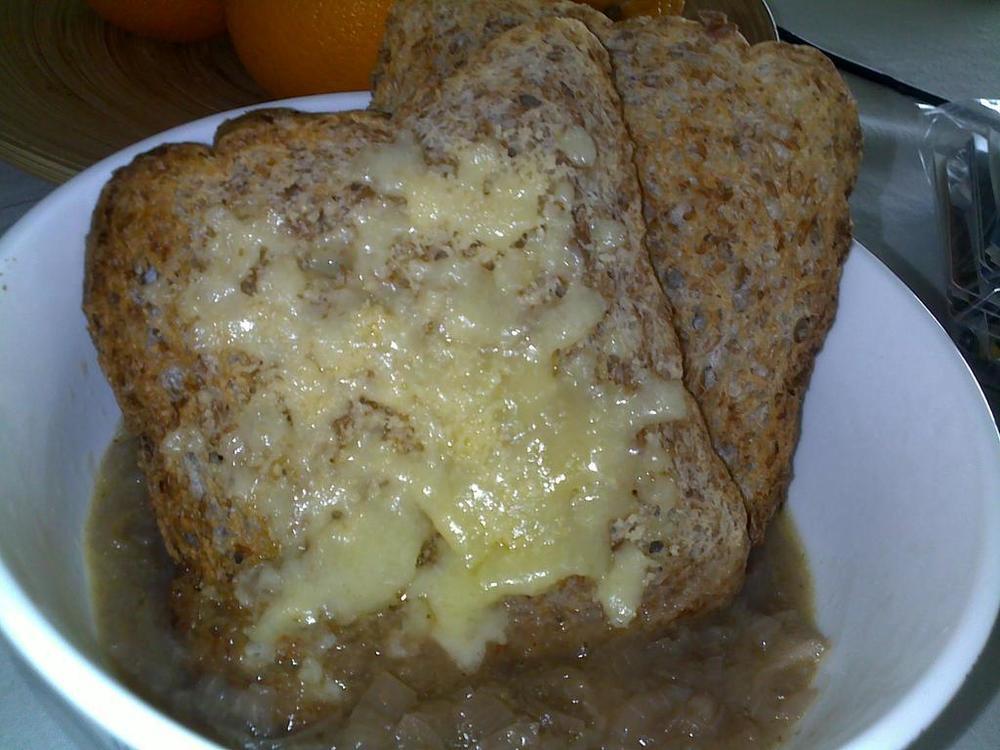 About 600g onions , very thinly sliced
2 tablespoons butter
1 tablespoon Cognac
1/2 cup red wine
3 cups beef stock (i used veg stock, but i think beef stalk would be great)
Salt and pepper
4 croûtes, for garnish (i used wholegrain bread, 2 slices)
Grated gruyère cheese, for garnish (i used cheddar and parmesan)
T. Preparacion → 5 min
T. Cocinado → 105 min
1. Melt the butter in a soup pot and sauté the onions until very soft, at least 20 minutes.
2. Add the Cognac and the wine one minute. Add the stock. Simmer, covered, 45 minutes.
4. Ladle into oven-proof soup bowls and set on a baking sheet. Top each with a croûte. Sprinkle the top generously with cheese. Broil until the top is lightly brown, about 2 minutes.
soup April 13, 2011 07:05
Autor Laura Calder foodnetwork.ca/recipes/App...
Comparte la receta con tus amigos
A nadie le ha gustado esta receta.
0 comentarios