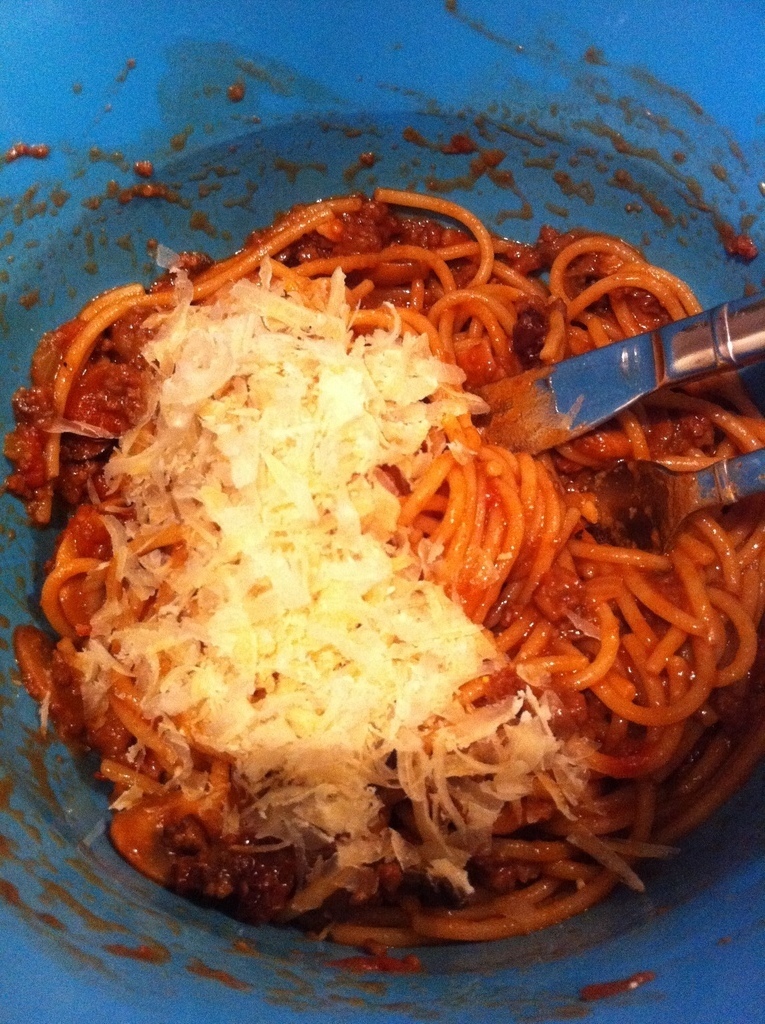 Ingredientes
para 3 people
1 sp. olive oil
1 onion (finely chopped)
350 gr. Catalan sausages
200 gr. mushrooms
1 sp. tomato paste
100 ml. red wine
400 gr. tomato pieces (canned)
100 gr. sundried tomatoes
100 gr. grated cheese
300 gr. spaghetti
T. Preparacion → 10 min
T. Cocinado → 20 min
1. Get the meat out of the sausages.
2. Fill a pan with water, put some olive oil in it and get it on the furnace., to boil the spagetti.
3. Put some olive oil in a pan and fry the onions for 2/3 mins.
4. Add the meat to the fried onions, for 3/4 mins (till the meat is done).
5. Add the mushrooms and fry it for 2 mins.
6. In the meanwhile put the spaghetti in the boiling water.
7. Add the red wine and boil it for 2 mins.
8. Finaly add the tomato pieces and let it cook for 5/6 mins.
9. Drain the spaghetti and serve it with the sauce.
10. Pour some wine in a glass and bon appetit!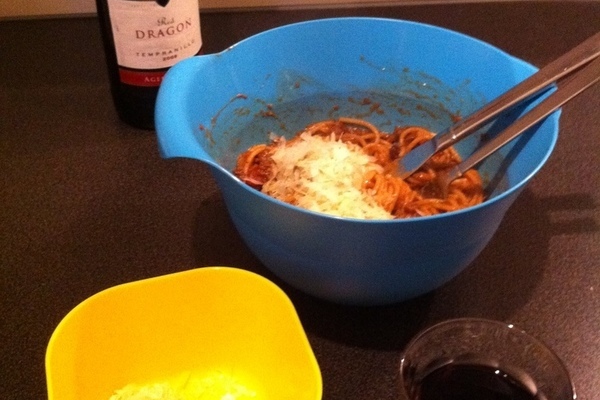 segundos, spaghetti, catalan sausages August 18, 2011 17:39
Autor A bit of my aunty and myself