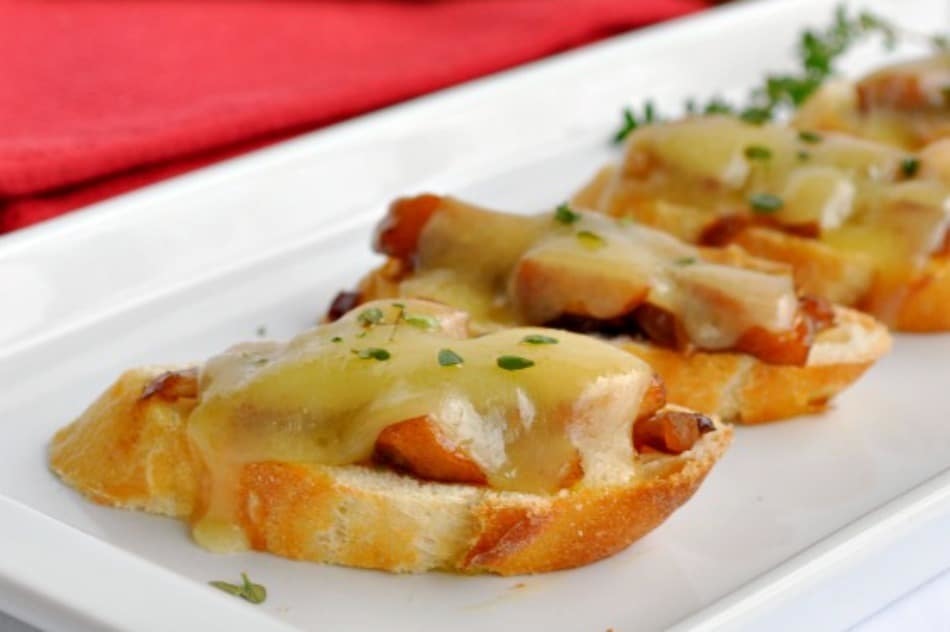 Ingredients
for makes 24 pieces
1 baguette
2 red-skinned apples, sliced
24 thin slices sharp (old) white cheddar cheese
1/2 cup sweet asian chili sauce
1/4 cup snipped fresh chives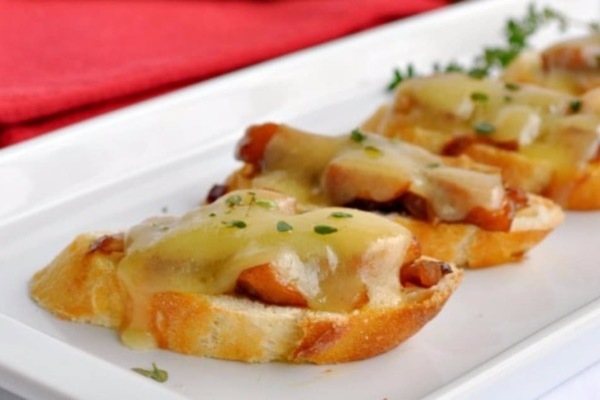 1. Preheat oven to 425F. Slice baguette diagonally into 24 slices and place on a large baking sheet. Top each slice with 2 apple slices and 1 cheese slice. Bake for 6 to 8 mins or until cheese has melted and edges of toasts are brown. Drizzle with chili sauce and sprinkle with chives.
appetizers September 21, 2019 17:23
Share the recipe with your friends
No one has liked this recipe.
0 comments