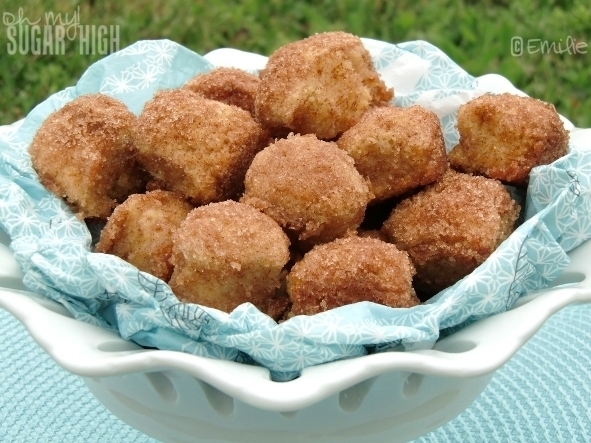 Ingredients
for Approx. 2 1/2 Dozen 1 inch Bites
1-1/3 cups all-purpose flour
1 cup crisp rice cereal, coarsely crushed
2 tablespoons plus 1/2 cup sugar, divided
3 teaspoons baking powder
1/2 teaspoon salt
1/4 cup butter-flavored shortening
1/2 cup milk
1 teaspoon ground cinnamon
1/4 cup butter, melted
Prep. Time → 15 min
Cook Time → 15-18 min
1. Mix flour, crushed cereal, 2 tablespoons sugar, baking powder and salt in large bowl.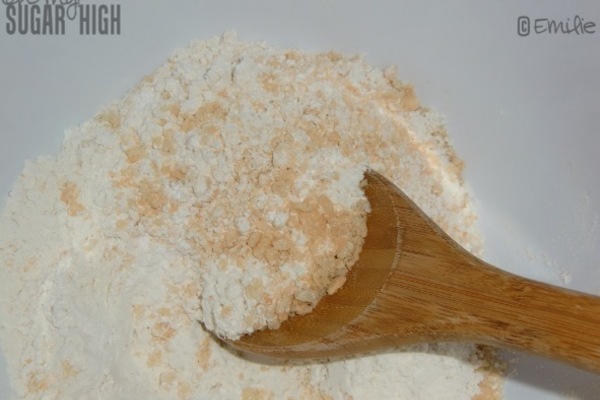 2. Cut in shortening with pastry blender or fork until the mixture resembles coarse crumbs.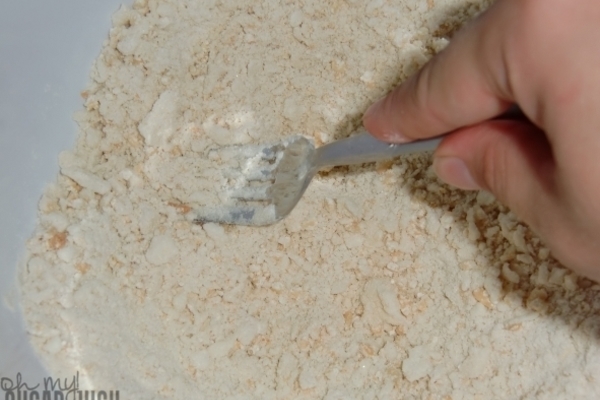 3. Add milk and stir just until moistened.
4. Roll dough into approximately 2 1/2 dozen 1 inch balls.
5. Mix cinnamon and remaining sugar in a small bowl. Drop balls into melted butter and roll in cinnamon sugar mixture.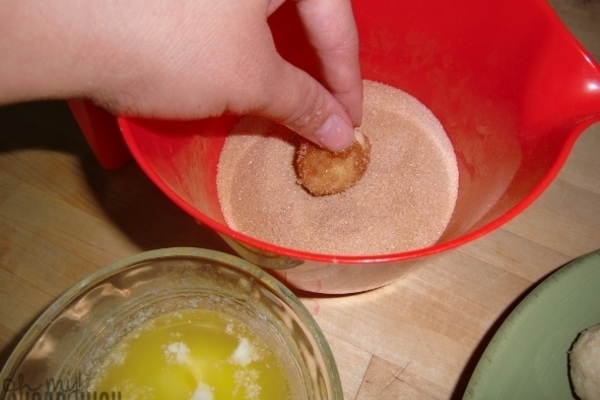 6. Place balls onto greased 8 or 9 inch round pan.
7. Bake at 425 degrees for 15-18 minutes or until inserted toothpick comes out clean. Cool for a few minutes in pan on wire rack before removing.
8. If you are looking for a perfectly rounded ball, try using a cookie sheet or jelly roll pan as these baked together!
starters, breakfast, pastry March 19, 2012 01:19
Author ohmysugarhigh.com/