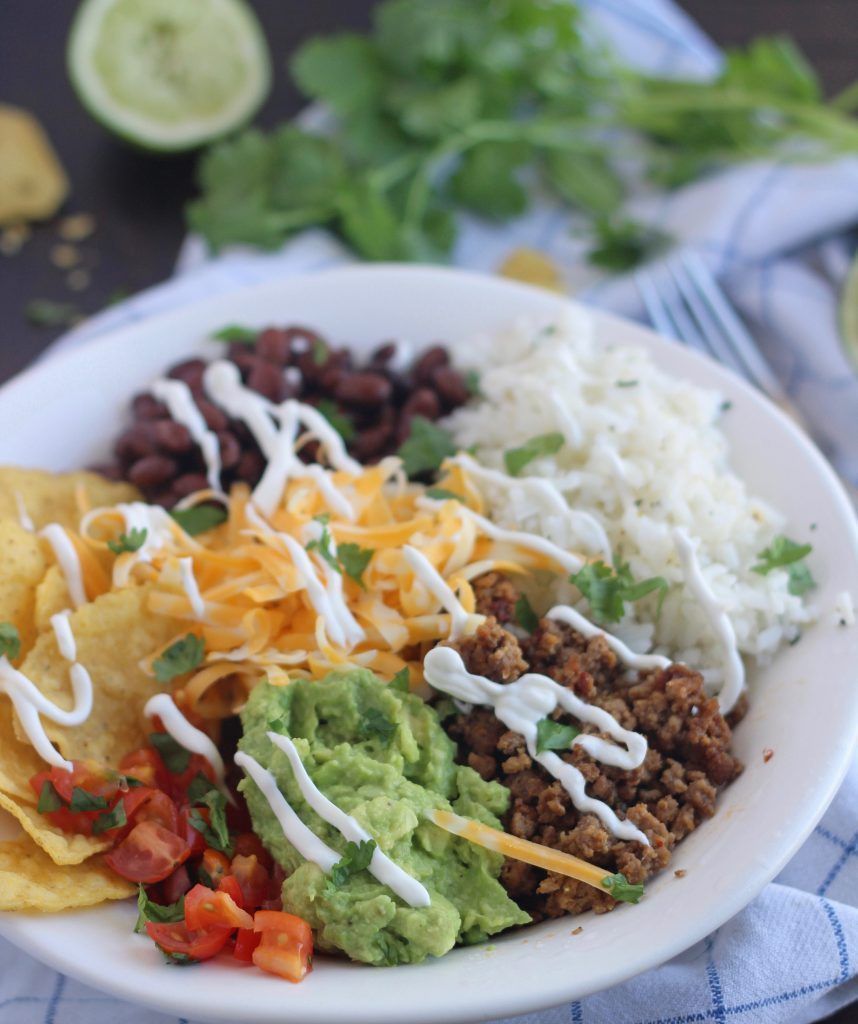 Ingredients
for 4 servings
Cilantro Lime Rice
2 cups hot cooked rice
1 tbsp freshly squeezed lime juice
1 tbsp minced fresh cilantro
Spiced Beef
1 1/2 lb (567 g) extra-lean ground beef (or chicken etc)
1/2 cup diced onion
1 tsp minced garlic
1/4 cup ketchup
1/4 water
2 tbsp taco seasoning
Toppings
Corn
Black beans
Salsa
Guacamole (or fresh sliced avocado)
Sour Cream
Shredded Cheese
Chopped green onion
Fresh Cilantro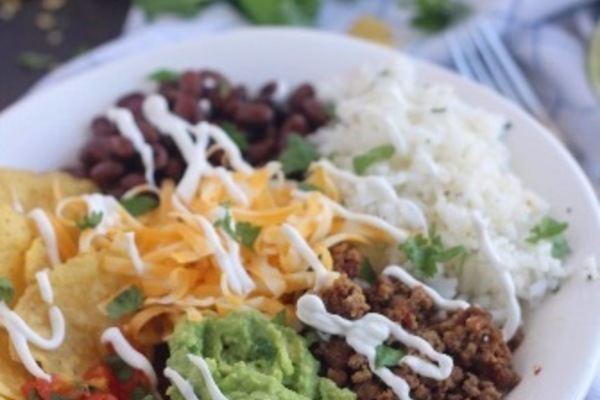 1. Combine hot rice with lime juice and cilantro and keep warm.
2. In a skillet cook the beef, onion and garlic until lightly browned. Add the ketchup, water and taco seasoning. Mix well and cook until mixture is hot and bubbly. Remove from heat.
3. To assemble bowlritos, Divide rice between 4 bowls. Top with beef and toppings.
main courses August 12, 2019 02:33
Share the recipe with your friends
No one has liked this recipe.
0 comments