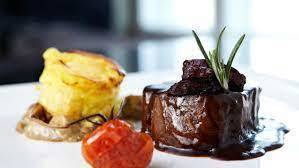 1 tbsp olive oil
4 tenderloin steaks (1 inch thick)
3 tbsp chilled and unsalted butter
1 tsp chopped fresh rosemary or 1/4 tsp dried
1 tbsp butter
1/2 cup minced shallots
1 cup dry red wine
1 cup ruby port
1 cup beef broth
1 sprig fresh rosemary or 1/2 tsp dried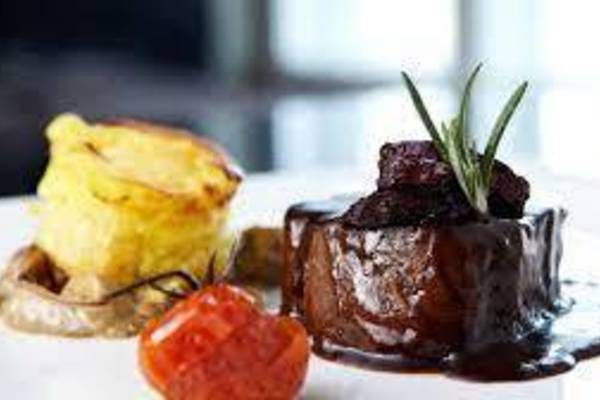 1. Melt butter in heavy large pan over med-high heat. Add shallots and saute until tender, about 3 mins. Stir in wine and port and boil for 5 mins. Add broth and rosemary sprig and boil until liquid is reduced to 1/3 cup, about 12 mins. Strain sauce and set aside. (Can be prepared 1 day ahead. Cover and refrigerate.)
2. Heat oil in heavy skillet over med-high heat. Season steaks as desired. Add steaks to skillet and cook to desired doneness, about 4 mins per side for med-rare. Transfer steaks to platter and tent with foil to keep warm.
3. Add sauce to skillet and bring to a boil, scraping up any browned bits. Remove from heat. Gradually add butter, whisking just until melted. Stir in chopped rosemary. Season with salt and pepper.
4. Spoon sauce over steaks and serve.
main courses October 26, 2021 21:41
Share the recipe with your friends
No one has liked this recipe.
0 comments