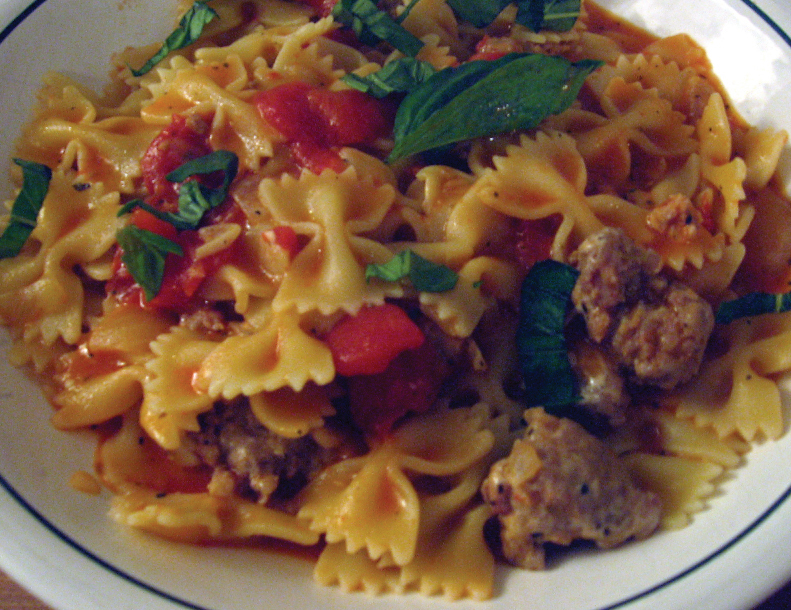 Ingredients
for 3 or 4 people
2 T olive oil
1 lb sweet Italian sausage, casings removed, crumbled
½ t red pepper flakes
½ c diced onions
3 garlic cloves, minced
1 28 oz can diced tomatoes, drained
1 ½ c half and half
½ t salt
12 oz bow tie pasta
fresh basil
Parmesan cheese
Prep. Time → 6 min
Cook Time → 30 min
1. Heat oil in lg skillet over med heat. Add sausage and pepper flakes, cook til sausage not pink, stirring, about 7 mins. Add onion and garlic and cook til onion tender and sausage light brown, about 7 mins. Add tomatoes, cream and salt and simmer on low til mixture thickens.
2. Cook pasta according to box instructions.
3. Serve with fresh basil and parmesan cheese.
main courses, pasta, tomatoes, farfalle, sausage April 10, 2011 20:10
Author Nan Champion