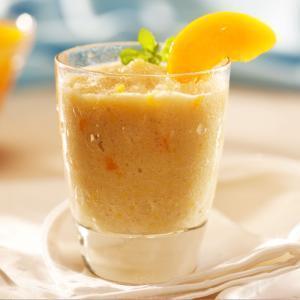 2 cans (15 oz. each) Del Monte Lite® Yellow Cling Sliced Peaches
1-1/2 cups Del Monte® Pineapple Juice
2 ripe bananas
1 cup low-fat plain yogurt
10 ice cubes
1. Combine all ingredients in blender container. (It may be necessary to blend in 2 batches).
2. Cover and blend until smooth.
drinks, bananas, peaches, smoothie, yogurt, pineapple juice July 14, 2013 05:48
Author springpad.com/#!/Del_Monte/not...
Share the recipe with your friends
No one has liked this recipe.
0 comments