Ingredients
for 2 PERSONAS
2 BREVAS , 100 GRMS. DE FOIÁ FRESCO,4 CUCHARADAS DE AZUCAR MORENO,1 CUCHARADA DE MANTEQUILLA, 1/2 VASITO DE VINO DULCE ( PEDRO XIMENEZ)
O CUALQUIER OTRO ,3 CUCHARADAS DE AZUCAR BLANCA , SAL EN ESCAMAS.
Prep. Time → 20 min
Cook Time → 8 min
1. PONER A REDUCIR EN UN CACITO EL VINO DULCE Y EL AZUCAR BLANCA, REDUCIR A LA MITAD Y DEJAR ENFRIAR.
LAVAR Y CORTAR LAS BREVAS EN LAMINAS GRUESAS , DERRETIR LA MANTEQUILLA Y AÑADIR EL AZUCAR MORENO CUANDO COMIENZE A CARAMELIZAR AÑADIR CON CUIDADO DOS CUCHARADAS DE AGUA, PASAR LAS LONCHAS DE LAS BREVAS POR LAS DOS BANDAS EN ESTE CARAMELO Y PONERLAS EN UNA FUENTE DE HORNO , LAMINAR EL FOIÁ Y CUBRIR LAS LONCHAS DE LAS BREVAS ,INTRODUCIRLAS EN EL HORNO Y CALENTAR SIN DEJAR QUE EL FOIÁ SE DESAGA DEMASIADO , SERVIR ROCIADO CON LA REDUCCION DE P.X., EL CARAMELO DE LA MANTEQUILLA Y EL AZUCAR MORENO ,SALAR CON LAS ESCAMASDE SAL. (TOSTADITAS DE PAN )
BON PROFIT.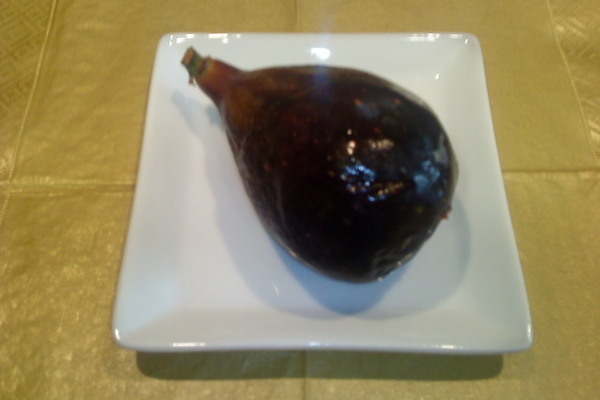 appetizers, brevas, foi, brief, breve, vino dolce, pxsweet wine June 13, 2011 17:41
Author Carlos Ramirez
Share the recipe with your friends
No one has liked this recipe.
0 comments