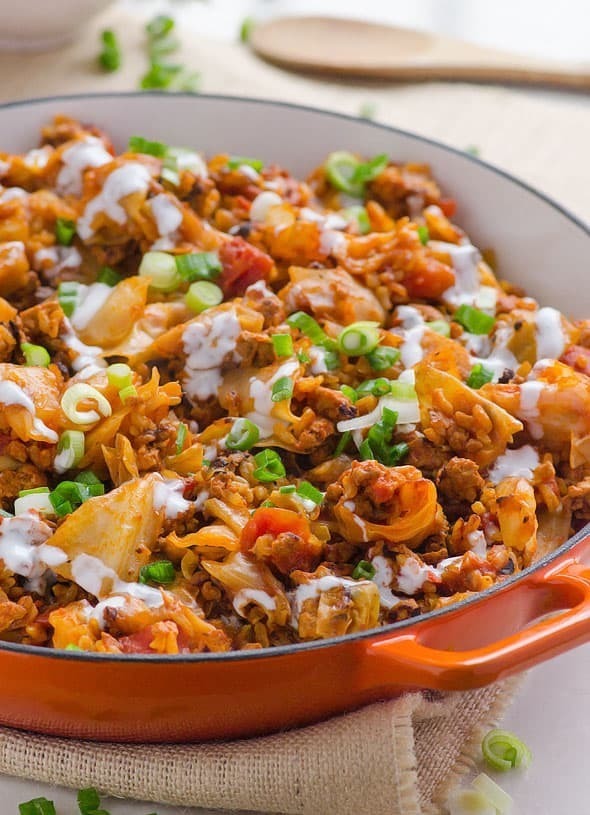 Ingredients
1 lb ground beef
1 lb ground pork
1 large chopped onion
1 680ml can tomato sauce
1 28 oz can diced tomatoes
small can tomato juice (or more if needed)
1 med roughly chopped cabbage
1 1/2 cups uncooked white rice
1 tsp salt
4 minced garlic cloves
few squirts of worcestershire sauce
1. Preheat oven to 350 degrees F.
2. In a large skillet brown the beef, pork and onions in oil over med heat. Once brown drain off fat.
3. In a large mixing bowl combine all the remaining ingredients together with the browned meat. Pour mixture into large baking dish and bake in oven, covered for one hour. Stir and replace cover and bake for another 30 mins.
4. Serve with ketchup or sour cream and green onions.
main courses December 10, 2018 18:26
Share the recipe with your friends
No one has liked this recipe.
0 comments