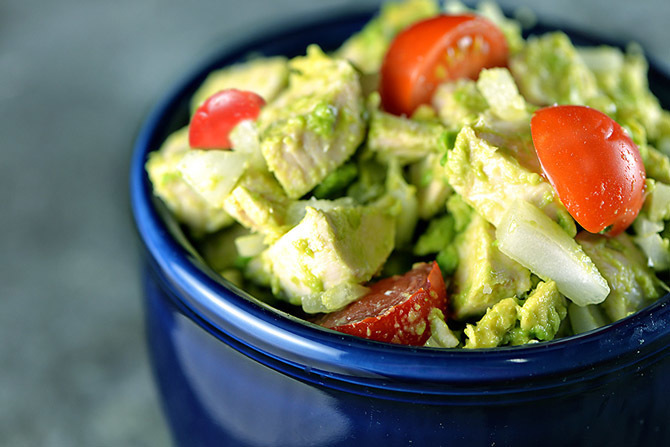 Ingredients
for 2 servings
2 boneless, skinless chicken breasts, cooked
1 avocado
1 tablespoon lime juice
½ small onion, chopped
8 grape tomatoes, sliced in half
1. Cut cooked chicken breasts in 1/2 inch cubes.
Mash avocado until smooth consistency. Add lime juice and mix till well blended. Add chopped onions, tomato slices, and chicken. Mix till evenly coated.
Salt to taste and enjoy!
appetizers, avocado, chicken, healthy, salad August 29, 2016 12:39
Author cooknbakeguam.com
Share the recipe with your friends
No one has liked this recipe.
0 comments