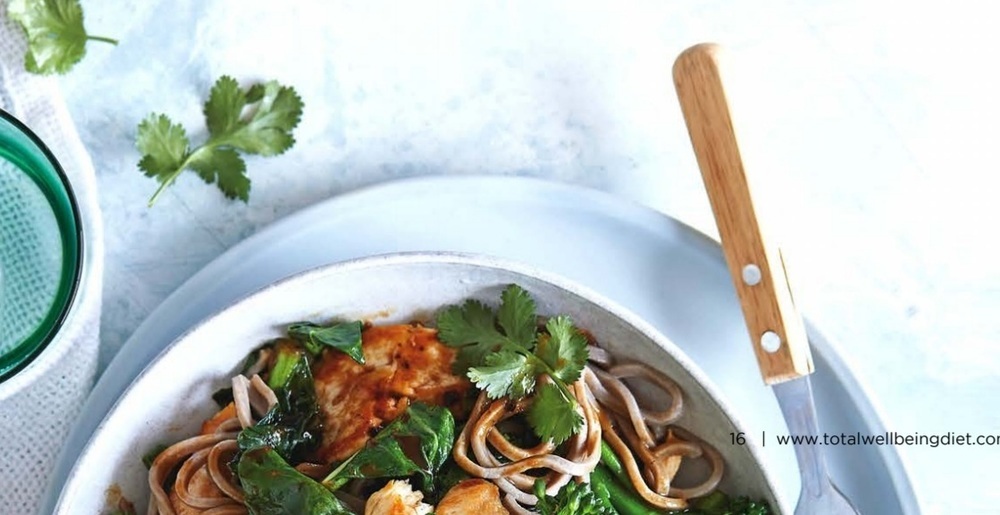 Sunflower oil, 3 teaspoons
Sesame oil, 1 teaspoon
Chicken breast, lean, raw, 400 g, thinly sliced crossways
Red onion, 1 medium, cut into wedges
Chinese broccoli (kai lan), 1 small bunch, trimmed, stems thinly sliced and leaves torn
Hoi sin sauce, 2 tablespoons, salt-reduced
Soy sauce, salt reduced, 1 tablespoon
Ginger, fresh, 2 teaspoons, finely grated
Soba noodles, uncooked, 180 g, fresh
Broccolini, 1 bunch, trimmed, stalks halved lengthways, then halved crossways
Coriander, ½ cup, sprigs
Prep. Time → 15 min
Cook Time → 10 min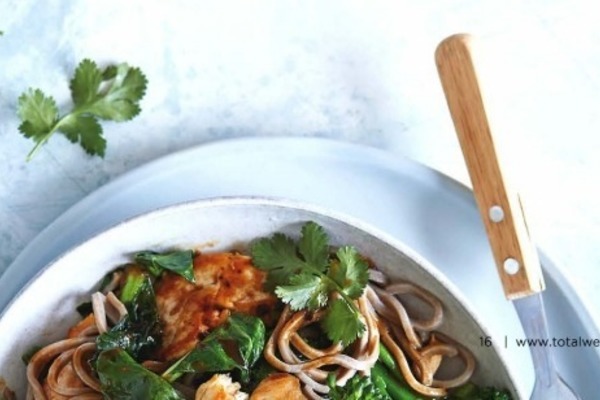 1. Heat the sunflower and sesame oil in a large wok over high heat.
Add the chicken and stir-fry for 3-4 minutes.
Add the onion and cook for 1 minute.
Add the Chinese broccoli, hoisin, soy sauce, ginger and 2 tablespoons water.
Stir-fry for 2 minutes or until the chicken is cooked and the vegetables are just tender.
Meanwhile, bring a large saucepan of water to the boil over high heat.
Add the noodles and broccolini and cook for 1-2 minutes or until the noodles are heated through and separate easily, and the broccolini is just tender.
Drain well, then divide among serving bowls. Spoon the chicken mixture over the noodles, top with coriander and serve.
main courses January 15, 2022 02:46
Author CSIRO Total Wellbeing Diet
Share the recipe with your friends
No one has liked this recipe.
1 comment