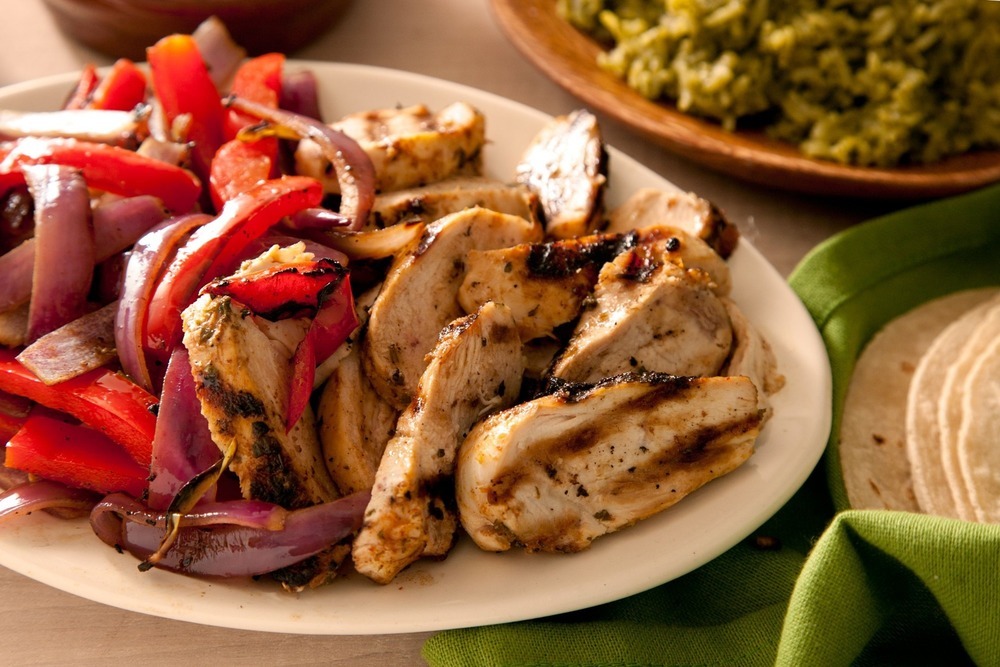 Ingredients
2 skinless boneless chicken breasts, cut into strips.
1 tablespoon Oil
salt to taste
pepper to taste
1 teaspoon Cumin powder
1 teaspoon chilli powder
1 Onion, sliced
1 red bell pepper sliced
1 cup mushrooms sliced
2 cloves Garlicchopped
1 tablespoon chopped chipotles in adobo
2 tablespoons lime juice
Warm tortillas to serve the chicken with
Cilantro to garnish
Lime wedges for serving
Prep. Time → 10 min
Cook Time → 20 min
1. Clean the chicken, add salt, chilli powder, cumin and pepper.
In a large skillet, heat the oil and cook the chicken on medium heat.
Cook for 5-7 minutes, stirring occasionally and remove.
To the same skillet, add onions, red bell peppers, mushrooms and cook until soft.
Stir in the chopped chipotle and lime juice and mix well. Season with salt and pepper.
Tip in the cooked chicken and mix.
Serve with warm tortillas and lime wedges.
appetizers, chicken, chipotle, fajitas, non veg July 19, 2018 07:33
Author https://hungryforever.com/recipe/...
Share the recipe with your friends
No one has liked this recipe.
0 comments