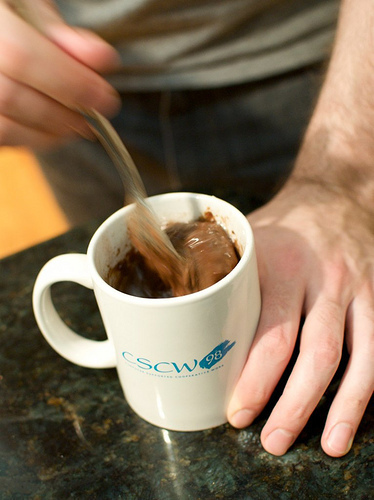 4 tbsp of flour
4 tbsp of sugar
2 tbsp of cocoa
1 egg
3 tbsp of milk
3 tbsp of oil
1 shot of whiskey
4tbsp choccolate chips
Prep. Time → 15 min min
Cook Time → 2 min min
1. Put the flour, sugar and whiskey into a mug, and mix well.
Add the egg and continue to mix.
Pour in the milk and oil, then add the chocolate chip.
Put in the microwave for 2 and a half minutes on high.
Do not worry if the cake rises over the top of the mug-this is supposed to happen.
Allow to cool for 1 minute.
desserts November 15, 2011 07:08