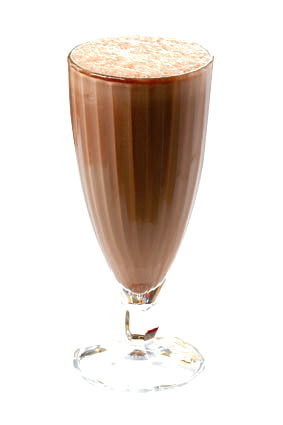 Ingredients
for One person
3 scoops of Vanilla Ice Cream
2 large spoons of Nutella
Half a glass (what ever size you use) of milk
Prep. Time → 5 min
Cook Time → 15 min
1. Firstly put into a jug 3 scoops of Vanilla Ice Cream
Then put into the jug 2 large spoons of Nutella
Next pour half a glass, this depends on the size glass you choose, of milk into the jar.
Then use a blender and blend it all together.
Once blended simply pour into your glass.
Feel free to add toppings, whipped cream and coco powder seem to work best.
Finally, sit back and enjoy.
drinks November 14, 2011 22:37