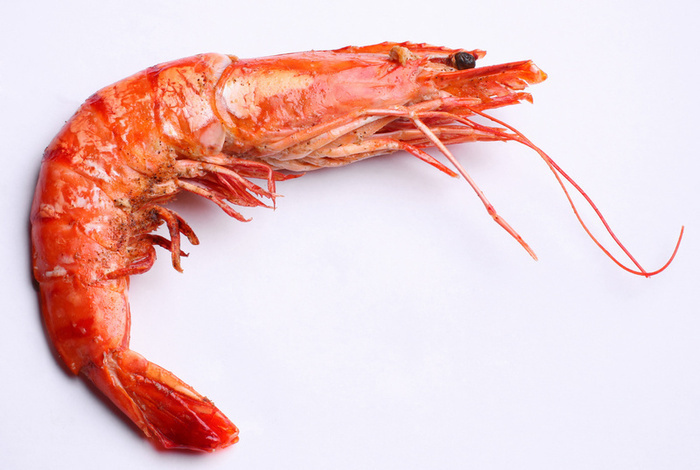 1 Lbs. Fresh Shrimp - Raw (Cleaned)
1 Tube of Chorizo (Beef or Pork)
1 Garlic Clove
2 Tblspn of Butter
*Optional Ingredients
Skewers
Fresh Mozzerella Cheese
1 Cup White Rice
4 Stems of Cilantro
Prep. Time → 5 min
Cook Time → 10 min
1. Chop to mince the garlic. Using a 12 Skillet, or Chef's Pot, add the butter and the minced garlic over medium heat. While that is coming to a boil, cut the chorizo tube in half. Put half of the chorizo in the pot, and the other half in the refridgerator for breakfast in the morning.
2. Once the chorizo is heated it up, it will look like ground sausage in red spices. Add the shrimp into the pot. Stir the chorizo over the shrimp, coating all shrimp. Cover and let cook for 5 mins., stirring occasionally. Once the shrimp has made a tight "C" shape, it is cooked thoroughly. Enjoy.
3. *Optional Instructions - Cooked Prior to the Shrimp*
Put 1 Cup White Rice & 1 Cup of water in to a 8" Pot. Chop or pinch off the cilantro leaves and dice them down thinly. Add the cilantro to the pot and bring to the boil. Once all the water has been absorbed, the rice is ready. Should take about 10 mins on medium-high heat.
4. Skewer the Chorizo Shrimp with Small Peices of Mozzerella in between each one. Plate the Rice on to a plate and lay the skewered chorizo shrimp over the rice. Spoon over some chorizo butter sauce over the plate. Enjoy.
starters, shrimp, chorizo, skewer, white rice October 19, 2011 19:20
Author One of the many chefs that I saw on F Word.
Share the recipe with your friends
No one has liked this recipe.
0 comments