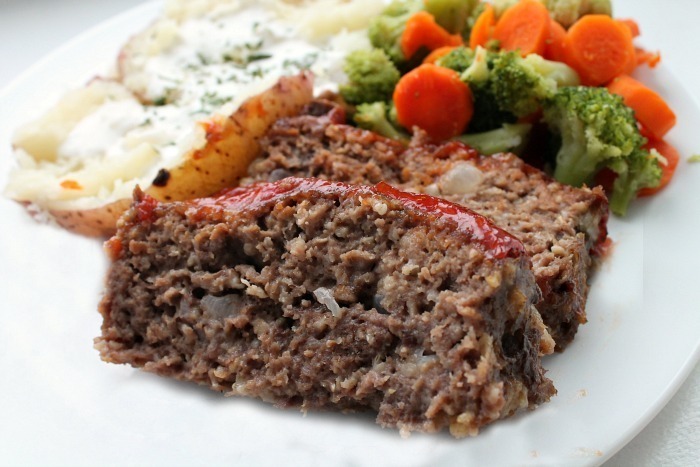 Ingredients
1 lb extra lean ground beef
1/2 or 3/4 cup dried breadcrumbs
1/2 cup diced yellow onion
1/4 cup milk
1 large egg
2 tbsp ketchup
1 tbsp worcestershire sauce
1 tsp dried parsley leaves
3/4 tsp salt
1/2 tsp garlic powder
1/4 tsp ground black pepper
For the Topping
1/4 cup ketchup
2 tbsp packed light brown sugar
1 tbsp red wine vinegar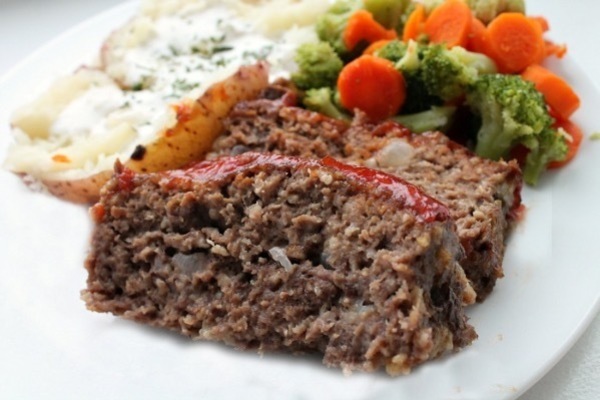 1. Preheat oven to 350 degrees F.
2. In a large bowl add the beef, breadcrumbs, onion, milk, egg, 2 tbsp ketchup, worcestershire sauce, parsley, salt, garlic powder, and pepper. Use your hands to mush and mix these ingredients together until well combined.
3. Add the meat to a sprayed loaf pan. Pat the meat down into an even layer.
4. Mix 1/4 cup ketchup, the brown sugar and the vinegar. Stir to combine. Pour the sauce on top of the meatloaf and spread into an even layer.
5. Bake uncovered for 1 hour.
6. Let the meatloaf rest for 8-10 mins before serving (or it may fall apart).
main courses January 07, 2019 01:14
Share the recipe with your friends
No one has liked this recipe.
0 comments