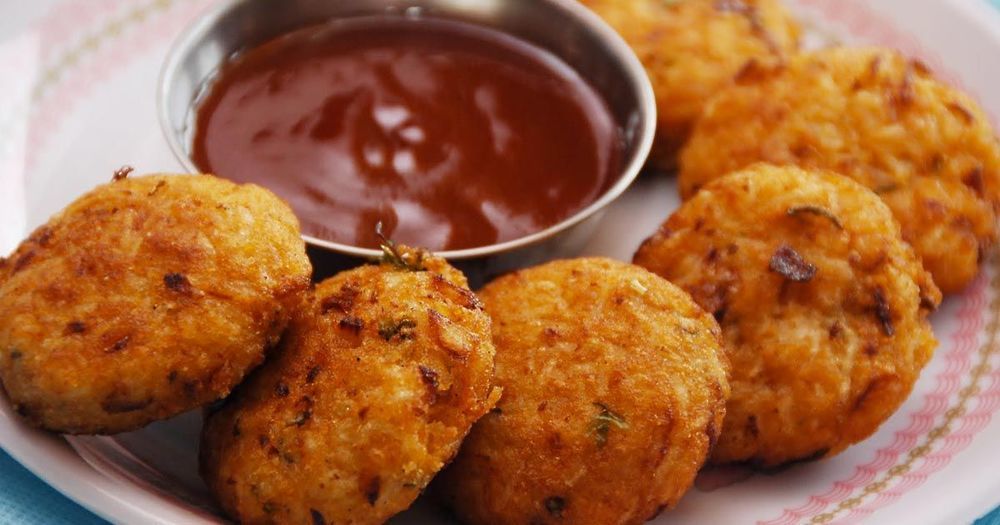 Ingredients
2 medium potatoes
¾ cup Sweet Corn
1 green chili
2 tbsp chopped coriander leaves
½ tsp red chili powder
½-¾ tsp garam masala or any spice powder
½ tsp Ginger paste
Salt to taste
¼ tsp chaat masala optional
¼ cup bread crumbs or powdered rice/poha
2 tbsp Oil
Prep. Time → 5 min
Cook Time → 25 min
1. Boil potatoes until just done.
Mash it well and add the rest of the ingredients except oil.
Knead well to bind the dough. Moisten up with a little water if the dough dries up. You can also blend half of the mixture in a blender and mix with the rest.
Make 8 balls and flatten them.
Heat a pan with oil and toast them on both sides until golden.
starters, corn, cutlet, recipe, snack December 19, 2018 09:47
Author https://hungryforever.com/recipe/...
Share the recipe with your friends
No one has liked this recipe.
0 comments