Ingredients
for 6 people , 6 servings
8 ounces fresh mushrooms
2 tablespoons onions, chopped
1 -2 garlic clove, minced
2 tablespoons butter
2 -3 tablespoons flour (separated)
2 cups chicken broth
1 cup light cream or 1 cup evaporated milk
1/2 teaspoon salt
1/4 teaspoon pepper
1/4 teaspoon nutmeg
Prep. Time → 5 min
Cook Time → 15 min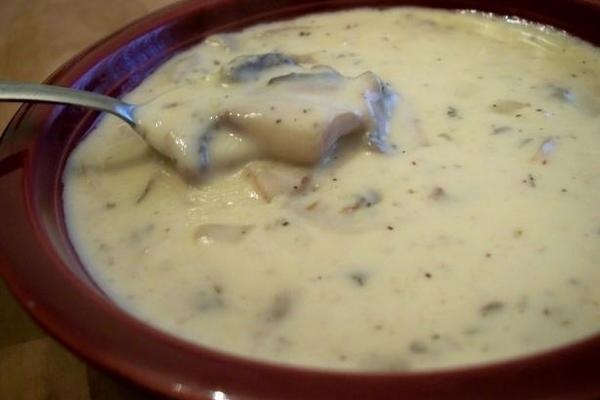 1. Cut the mushrooms into slices.
2. Melt butter in large frying pan. Add in onions, garlic, and mushrooms. Cook until onions are soft.
3. Blend in 2 T. flour and stir.
4. Add in the chicken broth and heat until slightly thickened while stirring frequently.
5. Stir cream with additional 1 T. flour and seasonings. Add in cream to soup. Heat to thicken while stirring frequently.
appetizers, appetizers, cream, mushroom, soups July 09, 2013 10:53
Author Madhusmita at food.com/recipe/homemade-c...
Share the recipe with your friends
No one has liked this recipe.
0 comments