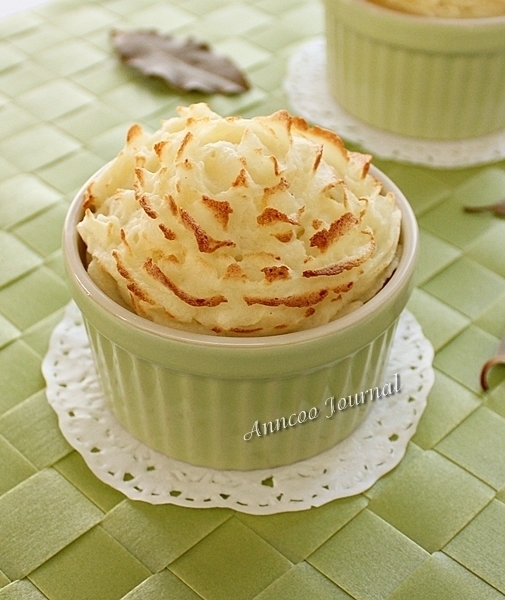 Ingredients
for 8 people, you scoop out into dish
4 baked potato
(about 10 oz. each)
1-8oz. pkg. cream cheese
at room tempurature and cut into cubes
1 med. onions, finely chopped
3 eggs
3 tbsp. flour
1 tsp. white pepper
1-3 oz. can French fried onions
4 tbsp. dry sherry (optional)
Prep. Time → 30 min. min
Cook Time → 20 minuits min
1. Bake potatos, scoop out inside and put into large mixing bowl.
2. Mash potatos or put thrpugh rincer.
3. Add cream cheese and beat until smooth. add onion, eggs, flour, salt and pepper;beat until light and fluffy.
4. Spoon into an ungreased round 1-1/2 to 2 quart cassrole or souffle dish.
5. Sprinkle with onion rings on top cover with foil.
6. May be refrigerated for up to 2 says or may be frozen.
7. Before serving, bring to room tempurature.
8. Drizzle top with sherry and bake , covered, at 325 degrees F. for 30 min.
10. Bake for 20 min. more or until potatos are bubbling or golden and crusty.
main courses May 01, 2013 00:47
Author Eric Popel