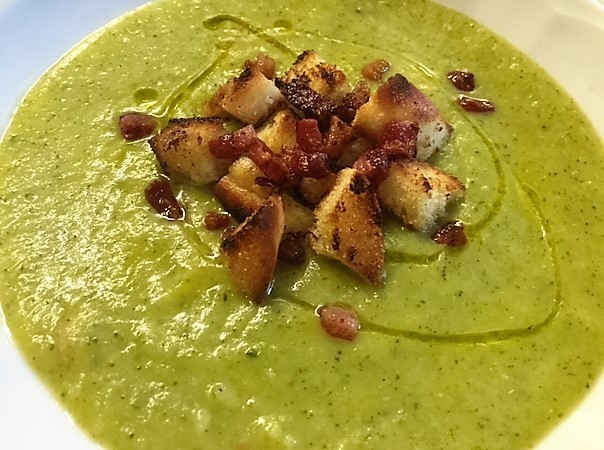 Ingredients
for 4 persone
4 patate medie (una a testa) – 1 kg. di broccoli – 1 cipolla piccola – 1 carota – crostini di pane e dadini di pancetta affumicata per guarnire – parmigiano reggiano – 3 cucchiai di olio di oliva – sale e pepe q.b.
Prep. Time → 10 min
Cook Time → 45 min
1. Pulire il broccolo, staccando le infiorescenza dal gambo centrale, lavare bene e tenere da parte.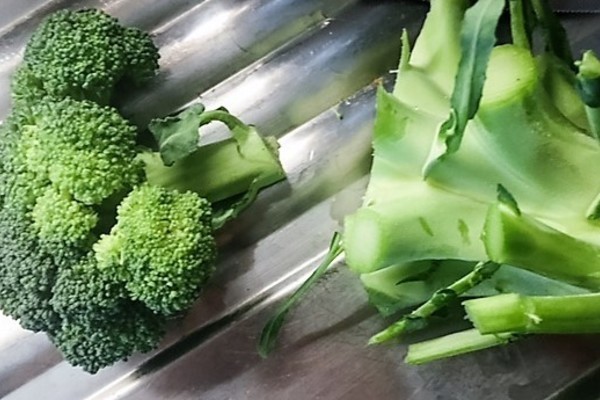 2. In una pentola mettere 3 cucchiai di olio di oliva, la cipolla tagliata finemente, i pezzettini di carota e le patate pulite tagliate grossolanamente. Soffriggere leggermente il tutto per 5/7 minuti.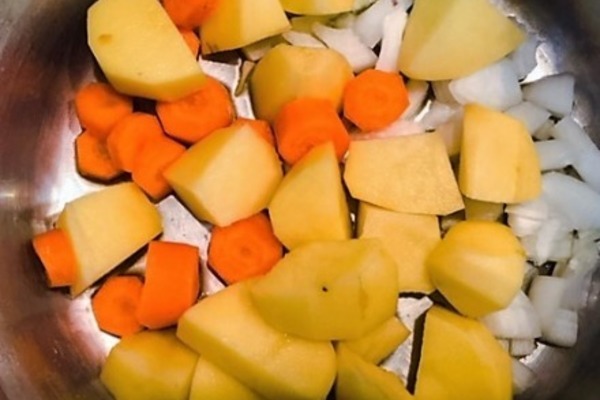 3. A questo punto aggiungere il broccolo a pezzetti e coprire con abbondante acqua, circa 600 ml. Salare e far cuocere per 40/45 minuti circa e comunque fino a che le verdure saranno morbide. Controllare sempre il livello dell'acqua, che non deve evaporare troppo, altrimenti avremo una crema troppo asciutta, ma neanche abbondare, altrimenti avremo una crema brodosa.
4. Spegnere il tutto e con l'aiuto di un frullino, frullare la minestra. Controllare di sale. A parte soffriggere la pancetta a dadini e scaldare in forno o in una padella antiaderente calda i crostini di pane.
5. Comporre il piatto, mettendo la crema calda, i crostini di pane e per chi volesse la pancetta calda a dadini. Condire con qualche goccia di olio crudo ed eventualmente parmigiano o pepe!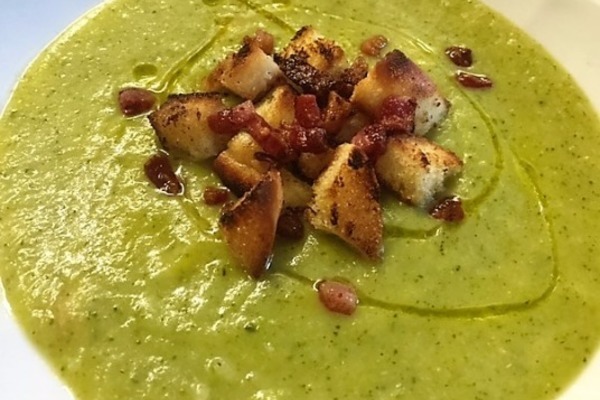 starters, broccoli, patate, senza glutine, zuppa, dieta March 30, 2016 07:59
Author wp.me/p7iFNf-6Z
Share the recipe with your friends
No one has liked this recipe.
0 comments