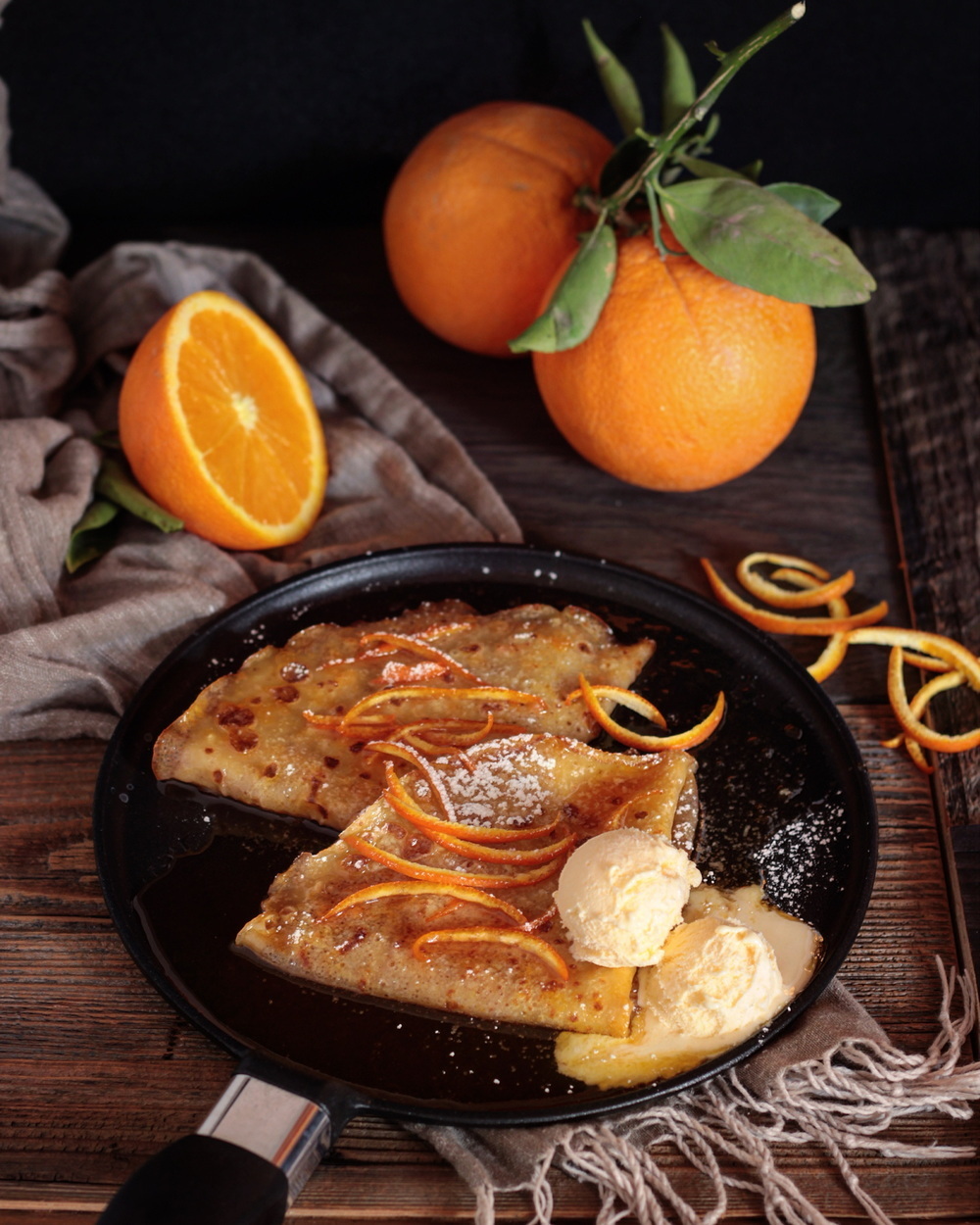 Ingredients
for 8 persone
Per 8 crêpe
125 gr di farina 00
300 ml di latte
2 uova
Ingredienti per la salsa e per flambare
2 arance
1/2 limone
100 ml di grand marnier
150 gr di zucchero
70 gr di burro
1. In una planetaria (o a mano) amalgamare la farina e il latte.
2. A parte sbattere le uova e incorporate alla pastella.
3. Il composto ottenuto dovrà essere fluido. Far riposare in frigo mezz'ora circa.
4. Ora scaldare una padellina antiaderente e far sciogliere una piccola noce di burro.
Prendere 2/3 cucchiai del composto, metterli sulla padella, far aderire e cuocere circa 1 min per lato. Così fino ad esaurimento.
5. In una padella sciogliere il burro con lo zucchero, poi unire il succo delle arance e del 1/2 limone e far sobbollire fino a che lo zucchero non sarà sciolto.
6. Piegare le crêpe a portafoglio e mettere in padella immerse nella salsa.
7. Unire il grand marnier e flambare. (Con un accendino si formerà una fiammata grazie sll'alcool. Si spegnerà subito. Oppure con un coperto)
8. Servire con sopra la salsina e con una pallina di gelato alla vaniglia.
desserts, arancia, crpe, grand marnier March 16, 2018 16:54
Share the recipe with your friends
No one has liked this recipe.
0 comments