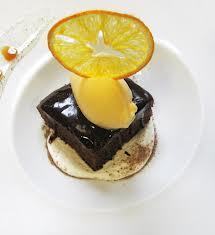 Ingredients
RODAJA DE NARANJA
AZÚCAR GLASS
1. Cortar finamente los rodajas de naranja con una cortafiambres, en torno a los 2,5 mm.
2. Sobre un tapete de silicona, espolvorear azúcar glass.
3. Disponer las rodajas encima y volver a espolvorear con azúcar glass.
4. Tapar con tapete y dejar secar 6 horas, a 80° C por lo menos
desserts, como decoracin, postre May 17, 2013 15:36
Share the recipe with your friends
No one has liked this recipe.
0 comments