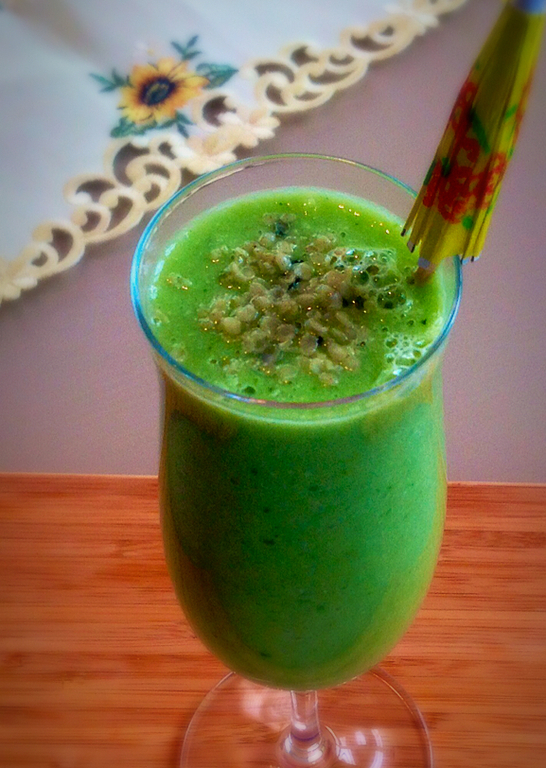 8 cocktail cucumbers
Handful of baby Kale
½ whole avocado
2 tsp fresh crushed ginger
2 tbsp+1tsp honey
2tbsp Hemp seeds*
2 ½ cup cold water or ice water
Prep. Time → 5 min
Cook Time → 2 min
1. Keep aside few hemp seeds for garnishing.

Combine all the ingredients in a blender and blend until smooth.

Pour in a glass and garnish with very few hemp seeds.

Enjoy!!
drinks, cucumber, ginger, high fiber, kale, low calorie, low carb, smoothie, low sodium June 18, 2014 19:41
Author kiipfit.com/cucumber-kale-...
Share the recipe with your friends
No one has liked this recipe.
0 comments