Ingredients
for 2 persone
INGREDIENTI
Colomba 300gr circa
Caffè 2 tazzine
Panna montata 100gr
Scorza di limone grattugiata q.b.
Confettura di mela (Io avevo qll preparata da me, ma potete usare altro come dirò più avanti)
Liquore Cointreau 1/2 bicchierino
Prep. Time → 20 min
Cook Time → 00 min
1. Ho affettato la colomba non troppo sottile.
2. Ho unito il liquore al caffè, e passato rapidissimamente le fette di colomba, solo da un lato.
3. Ho rivestito lo stampino con la colomba (la parte asciutta a contatto con lo stampo) Ho poi messo un paio di cucchiai di panna, un cucchiaino di marmellata di mele (in sostituzione potete mettere crema pasticciera, o crema al mascarpone, o cioccolato In qst tre casi evitate la scorza di limone) Un pizzico di scorza di limone, altra panna e "Tappato" con un altra fetta di colomba (la parte asciutta a contatto con la panna)
4. Lasciato in frigo fino al momento di servire. Basta poi capovolgere e servire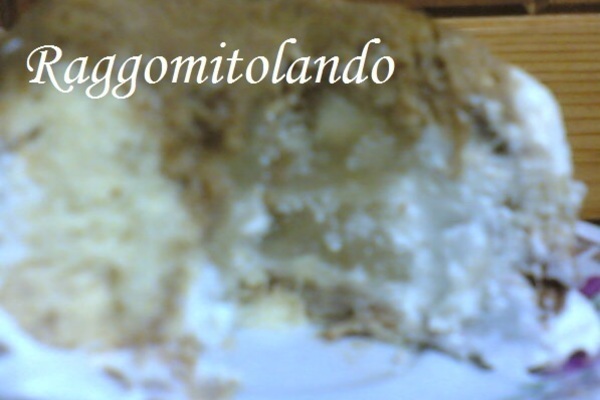 desserts, colomba, crema, panna, confettura May 06, 2013 18:11
Author July
Share the recipe with your friends
No one has liked this recipe.
0 comments