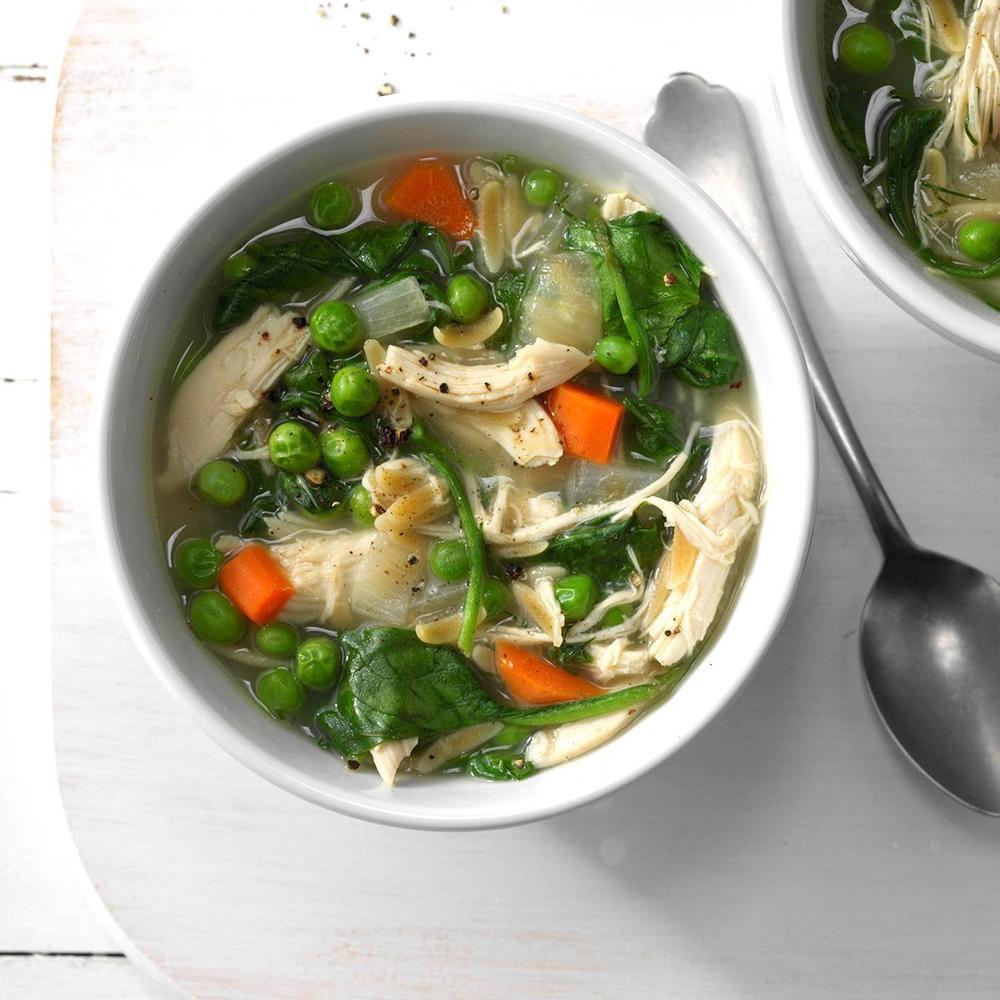 Ingredients
for 6 servings
1 tbsp olive oil
3 medium carrots, sliced
1 med onion chopped
3 garlic cloves, minced
1/2 cup orzo pasta
1 1/2 cups coarsely shredded cooked chicken
6 cups chicken broth (or more)
2 cups frozen peas
8 oz fresh baby spinach (about 10 cups)
3 tbsp chopped fresh dill
2 tbsp lemon juice
coarsely ground pepper
( I also added chopped baby bok choy, you can add any veg you like)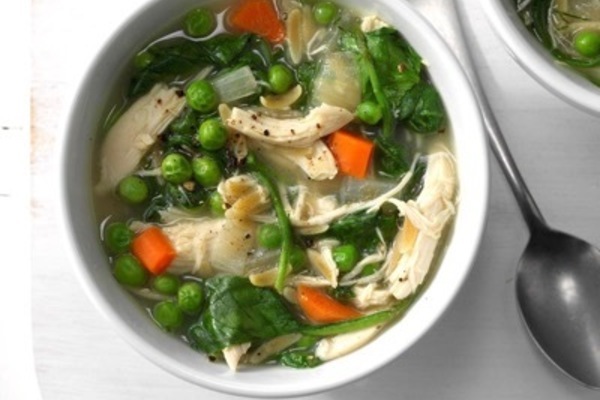 1. In a large pot heat oil over med heat. Add carrots and onion; saute until carrots are tender 4 mins. Add garlic and bok choy if using and sauce for 4 mins.
2. Stir in broth, orzo and chicken; bring to a boil. Reduce heat and simmer uncovered 5 mins. Stir in peas, spinach and dill; return to a boil. Reduce heat; simmer until orzo is tender 3-4 mins. Stir in lemon juice. Top with course ground pepper.
3. Serve with fresh baked bread yummmm!
main courses May 29, 2021 02:43