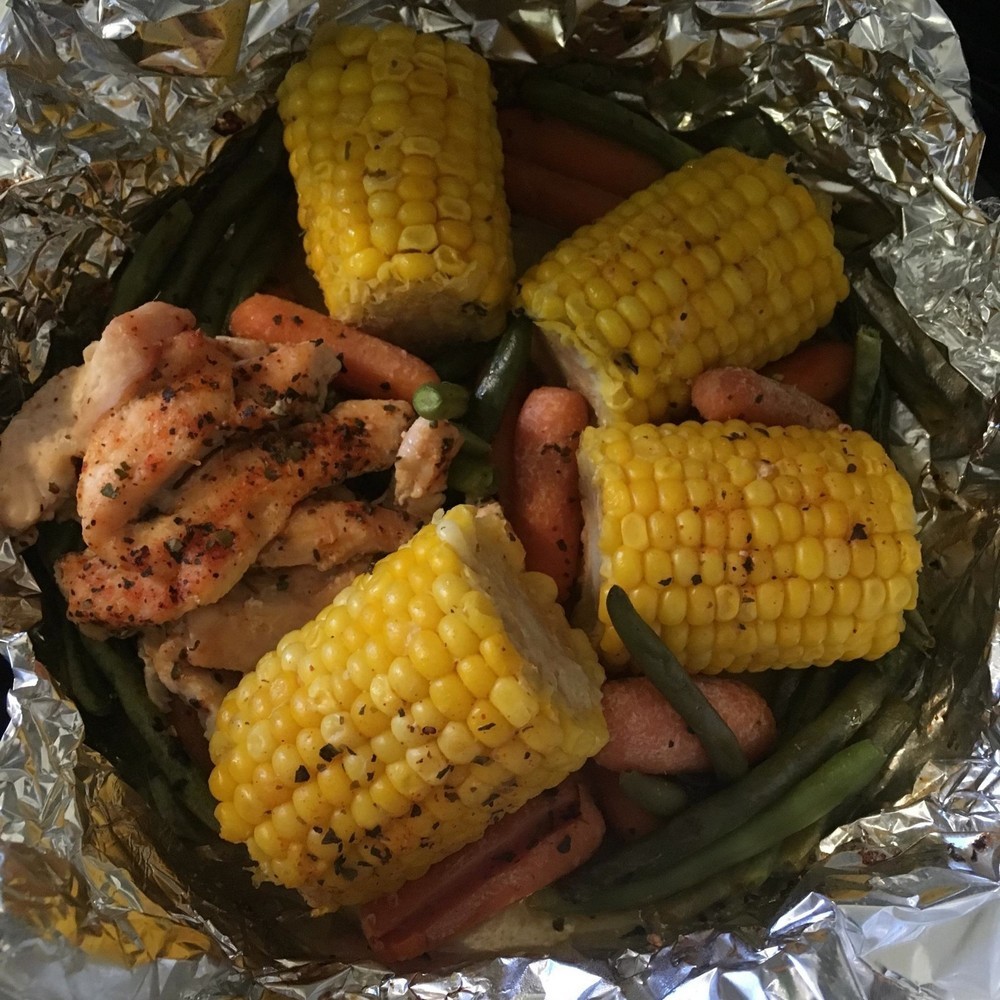 Bag of White Rice
Chicken Breast
Chicken Stock
Corn
Carrots
Green Beans
Cajon Seasoning
1 tsp Sage
1 tsp Cumin
2 Bay Leaf
1 tsp Basil
1/2 tsp Pepper
Prep. Time → 10 min
Cook Time → 20 min
1. On a cutting board, cut skin and fat off chicken and cut into portions of your personal preference. Season salt and pepper entire chicken!
2. In a large piece of foil, add a splash of chicken stock, raw corn, raw carrots, and raw green beans. (*YOU CAN USE WHATEVER VEGETABLES YOU LIKE IN THIS DISH.) Add chicken. Add tabs of butter on top of entire dish. Now make it RAIN with that cajun seasoning.
3. For white rice - Cook in 2 cups chicken broth. Add Bay leaves, and salt. Let cook till tender. Next add sage, cumin, basil and pepper.
4. xoxo Chef Dee ~ enjoy!
main courses, carrots, chicken stock, corn, green beans, dinner in a foil sack, dinner in a fack, quick dinner, chicken dinner, chicken and vegetables May 06, 2016 02:49
Share the recipe with your friends
No one has liked this recipe.
0 comments