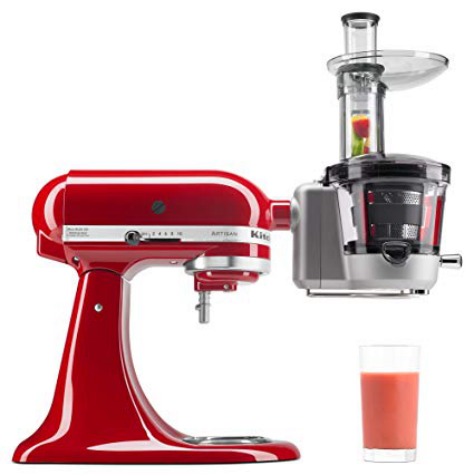 Ingredients
for 1 serving
2 medium-sized oranges, peeled
3 medium-sized carrots
1 tablespoon of chia seeds (optional)
Directions
1. Adjust the settings on your juicer to juice the above fruit and vegetable. Put in the oranges and carrots. Turn the juicer on. Collect the juice in a glass or jar. In case you prefer to use the chia seeds, soak them in the juice for about 5 minutes and stir. After that, serve the juice right away. Add some ice to enjoy it chilled.
3. Calories – 247
Cholesterol – 0 milligrams
Carbohydrates – 56 grams
Total Fat – 3 grams
Saturated Fat – 0 grams
Dietary Fiber – 7 grams
Protein – 6 grams
Sugar – 32 grams
Sodium – 129 milligrams
March 25, 2019 05:30
Author blog.kitchenaidindia.com/easy-...
Share the recipe with your friends
No one has liked this recipe.
0 comments