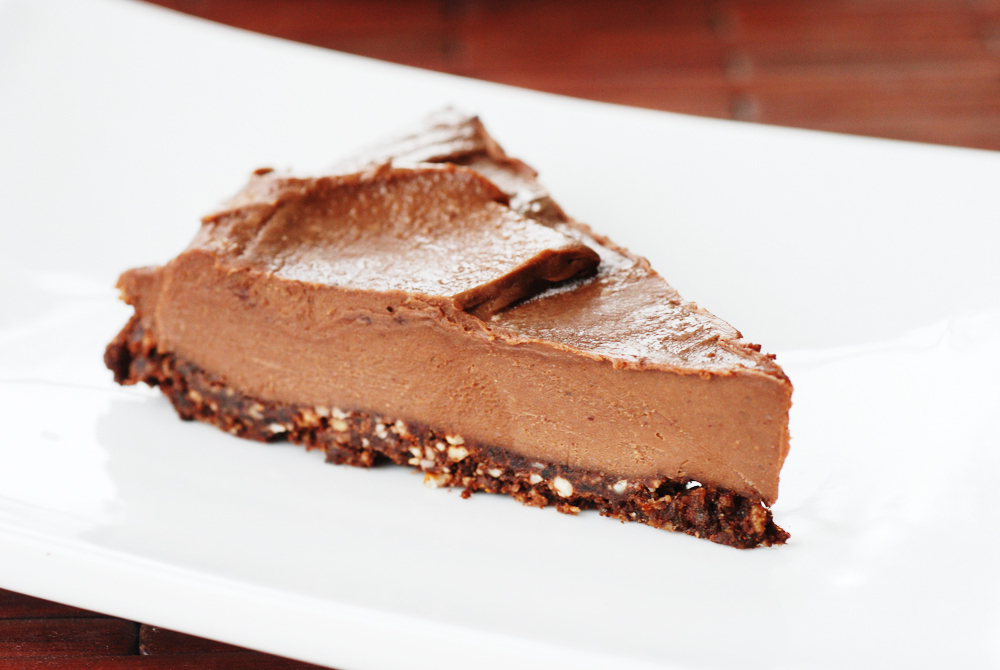 To make the crust, you will need
1. 1 & 1/2 cups (180g) chocolate wafer crumbs like Digestive biscuits or Oreo wafer biscuits
2. 6 tablespoons (90g) unsalted butter, melted
3. pinch salt
To make the filling, you will need
1. 1 & 1/2 cups (325g) Nutella
2. 2 cups (400g) mascarpone
3. 1/4 teaspoon salt
4. (If you are nuts about nuts) about 1/2 cup chopped hazelnuts, toasted
Prep. Time → 30 min
Cook Time → 0 min
1. To make the crust:
Ground the cookie wafers into crumbs. Ensure that crumbs are not too fine.
Melt the butter slowly over a saucepan. Mix well the melted butter with cookie crumbs and a pinch of salt.
2. Press the crust mixture into the bottom of a 9-inch pie pan and cover the bottom completely. Forget about baking the crust, move on to prepare the filling!
3. To make the filling:
At medium speed of an electric mixer, beat Nutella, mascarpone, and salt till filling is well mixed.
4. Pour the filling into the pie crust and spread it evenly. Refrigerate it for at least 4 hours.
5. If you love nuts, serve with a little hazelnuts sprinkled over the top of the pie!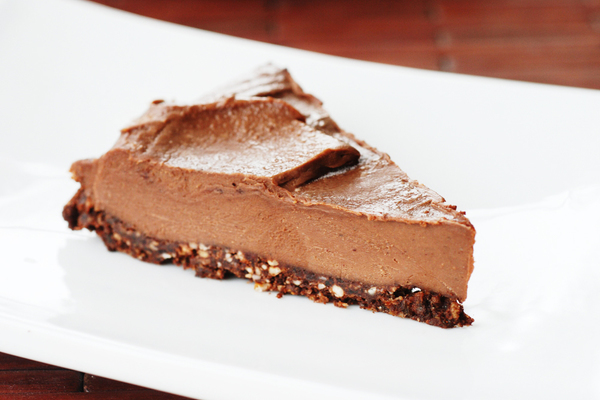 desserts, easy, no bake, no-bake, nutella, pie, bonappetour November 19, 2014 04:21
Author recipes.bonappetour.com/recipe...
Share the recipe with your friends
No one has liked this recipe.
0 comments