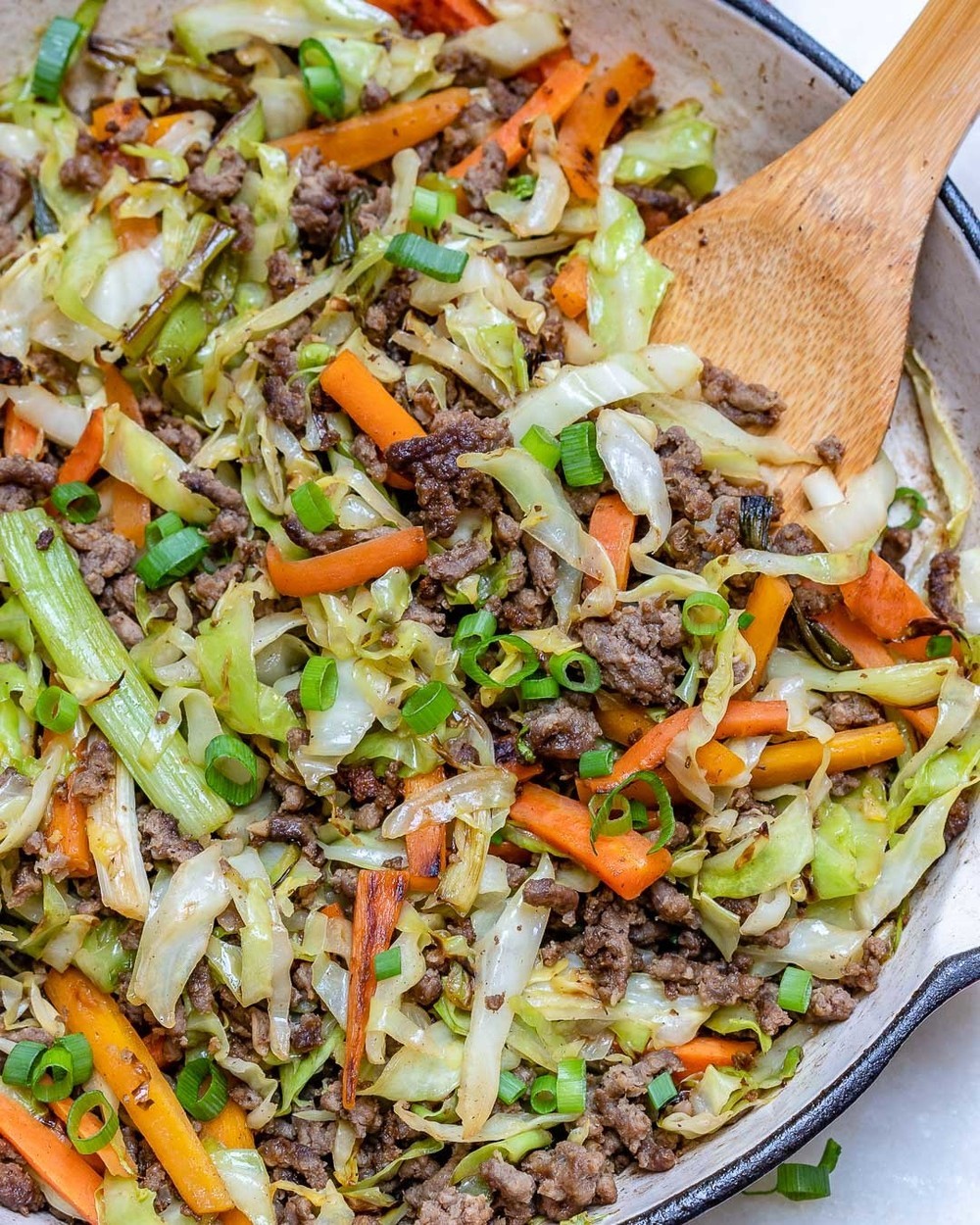 Ingredients
1 lb lean ground beef
1 cup chopped onion
2 celery ribs, sliced
1 14oz package coleslaw mix (I used Manns Power Blend with some extra grated carrots)
1/4 cup soy sauce
1 1/2 tbsp toasted sesame oil
1 tbsp avocado oil
1 tbsp grated ginger
4 cloves garlic, minced
1/2 tsp black pepper
1/4 cup chopped fresh cilantro
some coarsely chopped cashews or peanuts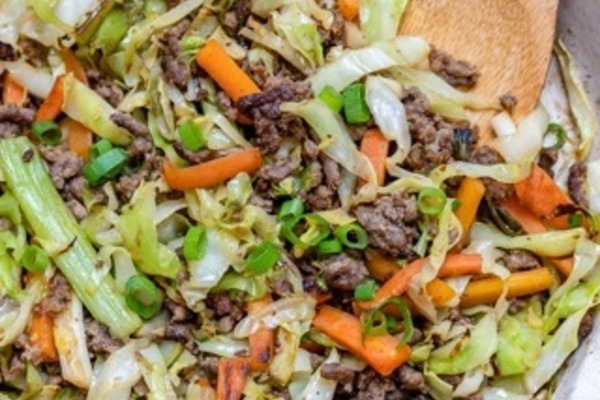 1. In a small bowl combine soy sauce, sesame oil, avocado oil, ginger, garlic and black pepper. Set aside.
2. In an extra large skillet or wok cook the ground beef, onion and celery over med-high heat 8 to 10 mins, stirring occasionally to break into crumbles.
3. Add coleslaw or power blend and stir 3 to 4 mins or until tender (not too much as you want some crunch).
4. Pour soy sauce mixture over beef and veg and toss until everything is evenly coated. Cook about 30 seconds to heat through.
5. Sprinkle with cilantro and nuts before serving.
main courses February 01, 2021 02:57
Share the recipe with your friends
No one has liked this recipe.
0 comments