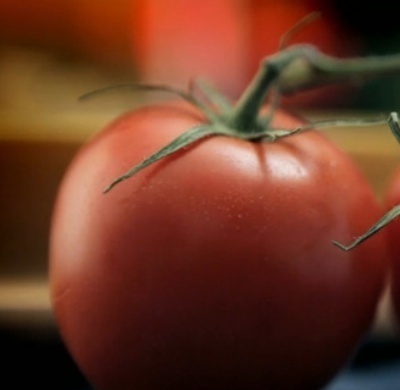 Ingredients
Cook time: 10 Minutes
Yield: 2 Cups of Sauce
INGREDIENTS
6 cloves garlic
6 Tablespoons extra-virgin olive oil
28 oz can of whole plum tomatoes (packed in only tomato juice)
salt and fresh cracked pepper to taste
3-4 leaves fresh basil for garnish
1. Smash 6 cloves of garlic with the back of a knife.
2. Over medium heat, cook garlic in 3 Tbsp. of EVOO until golden brown.
3. Add tomatoes and generous pinch of salt and pepper.
4. Cook until thick (about 8 to 10 minutes) and is no longer watery in consistency.
5. Add 3 more Tbsp. more of EVOO, turn to higher heat.
6. Crush tomatoes with the back of a wooden spoon.
7. Cook until the oil turns red. This will tell you the sauce is done!
8. Cook's Note: The sauce is very versatile and can be used with any pasta; added to meats, fish, vegetables; or topped on toasted crostini, breads, pizza crusts.
9. MANGIA! => Top it on crusty slice of bread with parmegiano, basil , salt & pepper
10. Tips and secrets in episode:
11. • Slice tomatoes with a very sharp knife to keep in the juices
• How to refresh overripe tomatoes
• For sauce, 90% of the time canned is better because it contains more flavor. Use canned variety packed in tomato juice not water.
• Crush the tomatoes yourself as one of the last steps to maintain deep flavor.
• Prepare an Italian tomato sauce with olive oil. When the oil starts to turn red in color the sauce is finished cooking.
side dishes, sauce September 03, 2013 13:41
Author shine.yahoo.com/shine-food/you...
Share the recipe with your friends
No one has liked this recipe.
0 comments