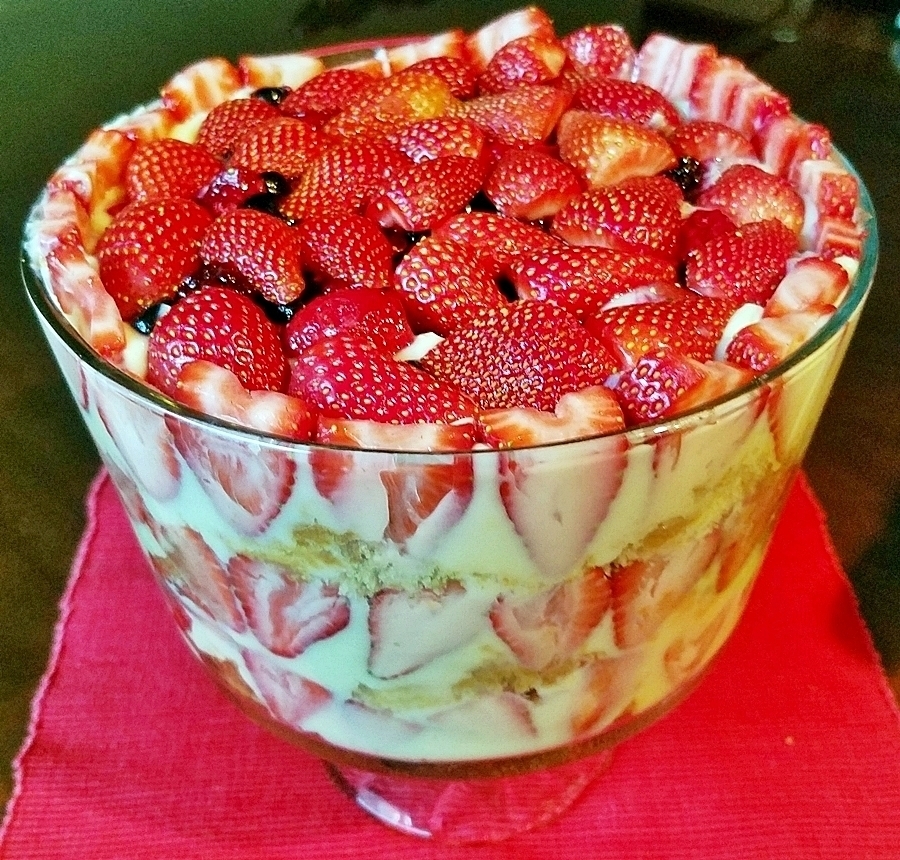 Ingredients
for 8 Servings
One 15.25 oz. Classic Yellow Cake mix, prepared according to package directions.
Two 3.4 oz. Boxes Banana Pudding, prepared according to package directions
1 16 oz. Package Frozen Whole Berry Medley, thawed and drained
1 Pound Fresh Strawberries, cleaned and sliced
Prep. Time → 15 min
Cook Time → 25 min
1. Heat oven to 350 degrees.  Prepare cake according to package directions.  Bake and let cool.
While cake is baking, prepare the pudding according to package directions.  Set aside.
Rinse frozen berry medley under running water in strainer and let thaw.
Clean and slice strawberries.
To assemble the trifle:
In a trifle bowl, layer slices of cake.
Top with about 1/2 cup of pudding.
Arrange strawberries around the edge of the bowl and sprinkle a third of the berries on top of the pudding.
Repeat layers, ending with the berries and strawberries.
Refrigerate until ready to serve.  This can be prepared a day ahead and refrigerated.
desserts, cleanfreshcuisine, delicious, dessert, easy, elegant, strawberries, trifle, valentinesday, bananapudding, yellowcake January 30, 2018 21:29