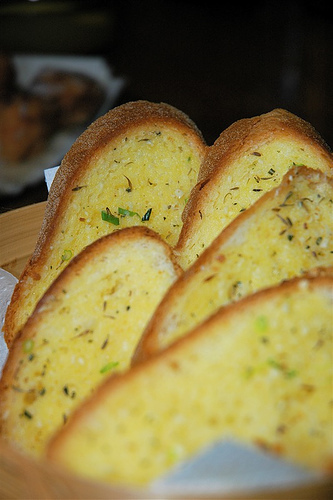 Ingredients
for 3-4 people
2 cloves of garlic, 1/2 cup of butter, bread (French stick or Ciabatta), parsley or basil.
Prep. Time → 3 min
Cook Time → 3 min
1. Cut up bread into size wanted. (Not too thin). Place this under a medium grill.
2. Crush and smash garlic. Mix with finally chopped basil into butter.
3. After bread has started to brown, remove and spread on the butter mixture. (I prefer with the back of a spoon).
4. Place under grill until done.
side dishes July 05, 2011 18:51