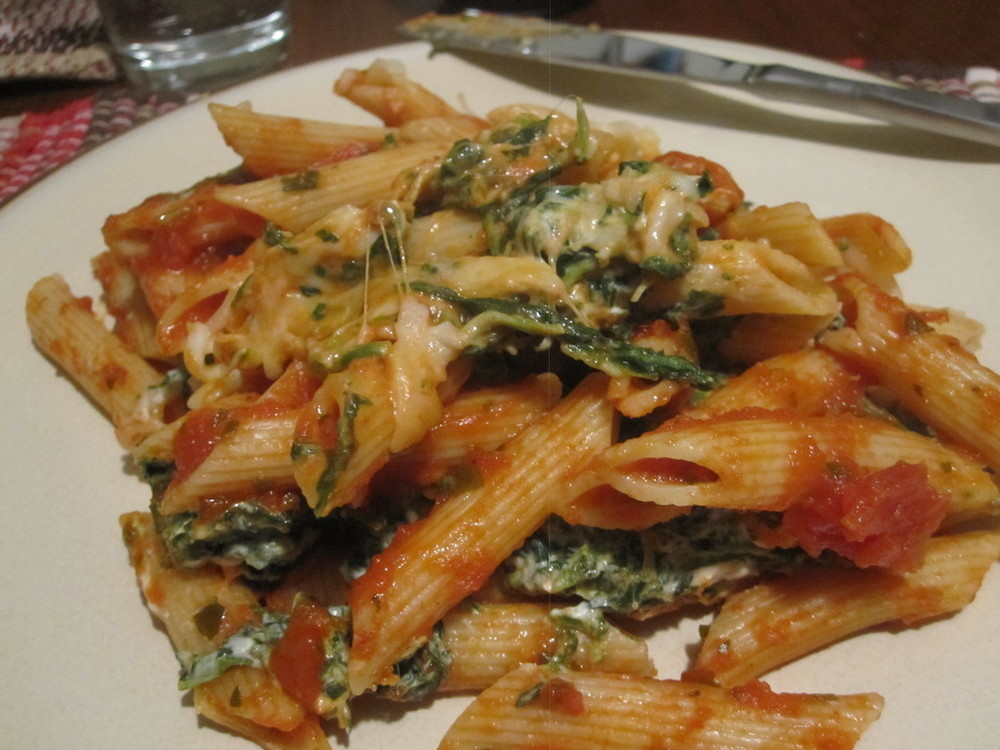 Ingredients
2 boneless, skinless chicken breasts
3/4 teaspoon salt, divided
3/4 teaspoon black pepper, divided
Cooking spray
8 ounces uncooked linguine
2 tablespoons canola oil
3 tablespoons all-purpose flour
1 teaspoon chopped fresh garlic
1 cup whole milk
1 cup fat-free, lower-sodium chicken broth
3 ounces Parmesan cheese, grated (about 3/4 cup)
4-6 cups fresh spinach leaves
1. Prepare grill to medium-high heat.
2. Sprinkle chicken with 1/4 teaspoon salt and 1/4 teaspoon pepper. Place chicken on grill rack coated with cooking spray, and grill for 8 minutes on each side or until done. Let stand 10 minutes and thinly slice.
3. Cook the pasta according to package directions. Drain well; keep warm.
4. Heat a large nonstick skillet over medium-high heat. Add oil to pan; swirl to coat.
5. Add flour and garlic; cook until garlic is browned (about 2 minutes), stirring constantly.
6. Add milk and broth, stirring with a whisk; bring to a simmer, and cook 2 minutes or until thickened. Add cheese, stirring until cheese melts. Add remaining 1/2 teaspoon salt, remaining 1/2 teaspoon pepper, and spinach; stir until spinach wilts.
7. Add pasta and chicken; toss to combine.
main courses, chicken, spinach December 01, 2012 04:23
Author myrecipes.com/recipe/grill...
Share the recipe with your friends
No one has liked this recipe.
0 comments