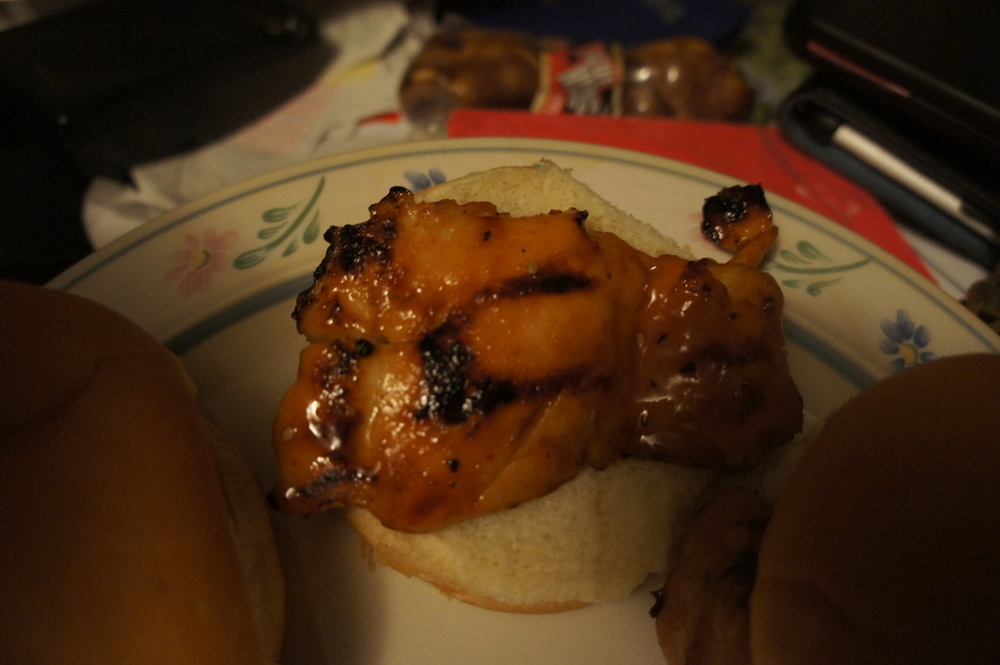 - Boneless Chicken Breast or Thigh's
- Silver Dollar or smaller hamburger buns
- 1/3 cup Honey
- 1 Lime or Lemon - Juiced and Zested - 1 Teaspoon of Zest needed
- 1 Cup BBQ Sauce - I used Famous Dave's Sweet & Spicy
- Garlic and Herb Pepper Mix
- 2 Tablespoons Butter
Prep. Time → 5 min
Cook Time → 15 min
1. - Heat grill to a medium High heat
2. - In a sauce pan, melt the 2 Tablespoons of butter. When melted, add Honey, the Lime Juice, Zest, BBQ sauce and the Garlic and Herb Pepper mix and simmer.
3. - Place Chicken flat on the grill
4. - With a brush, brush on a generous layer of the sauce you just mixed. Flip the chicken and baste again. I like to baste quit a bit until its done.
5. - When the chicken is done, pull it off, throw it on a bun and enjoy!
main courses, bbq, chicken, easy, grilled, grilling ideas, honey, lime, simple, bbq chicken, unique February 23, 2012 17:34
Share the recipe with your friends
No one has liked this recipe.
0 comments