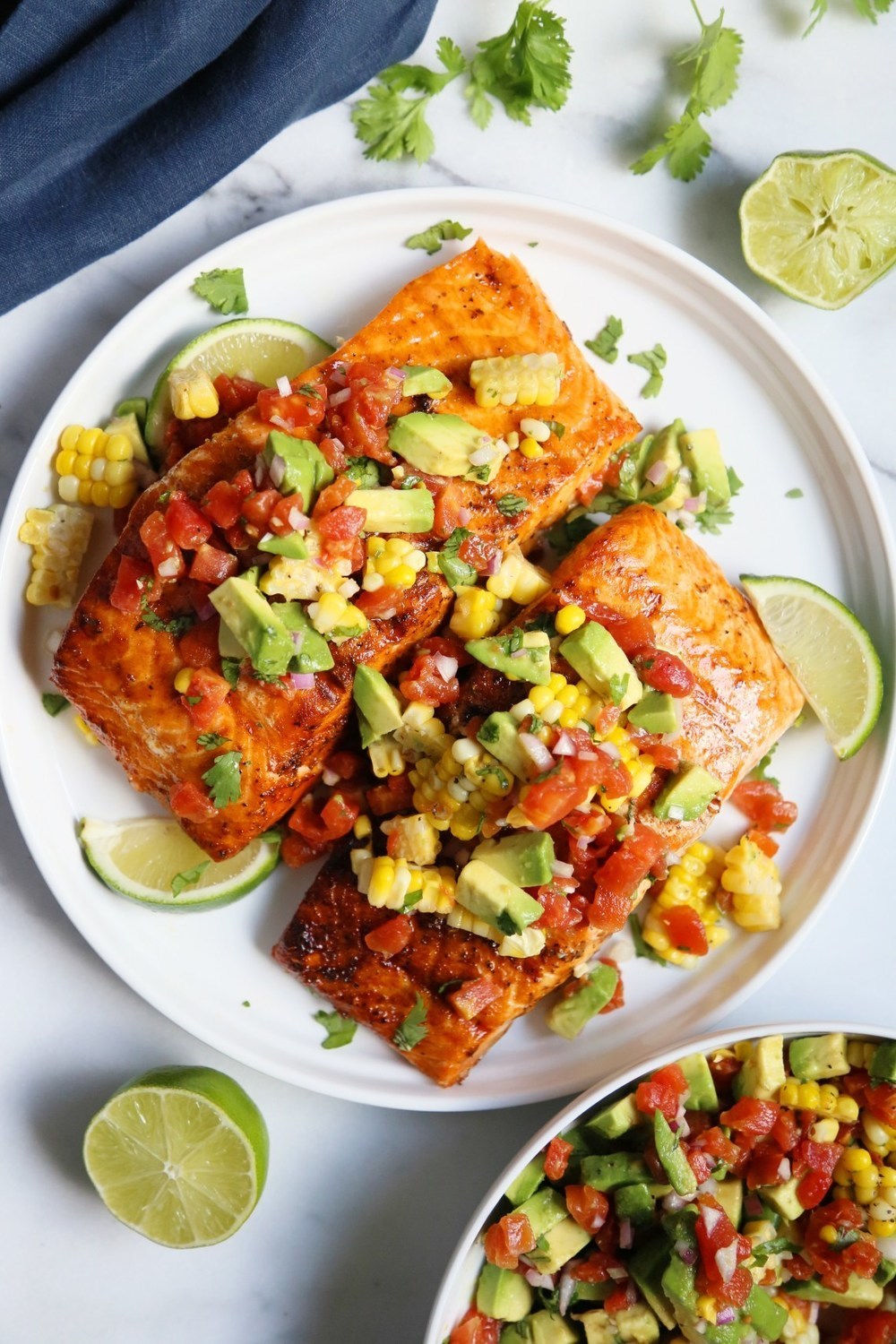 Ingredients
for 3 - 4 people
FOR THE SALMON
1.5 - 2 lbs fresh salmon fillet, sliced into serving size
a good drizzle of olive oil (about 1 tbsp)
1 heaping tsp of paprika
1/2 tsp dried oregano
salt
pepper
FOR THE SALSA
corn off of one cobb, cleaned and cooked (about 1 cup)
1 cup grape tomatoes, quartered
1/4 cup red onion, diced
1 avocado, diced
2 tbsp cilantro leaves, roughly chopped
juice from 1 small lime
salt and pepper to taste
1. In a med bowl, place tomatoes, red onions, avocado, cooled corn, lime juice, cilantro and salt and pepper. Lightly mix all ingredients well together then place in air tight container with saran wrap pushed down on top so no air gets to the salsa and put in fridge until salmon is done.
2. Put olive oil, paprika, oregano and salt and pepper in a large ziplock. Then add salmon and massage all ingredients together.
3. Place salmon skin side down on grill, cooking for about 5-10 mins depending on thickness and grill. Once you see the bottom half portion of salmon closest to the heat turn pink then its time to flip the fish.
4. When the salmon is done place on plates and serve with the salsa on top of each serving.
main courses October 25, 2020 23:14