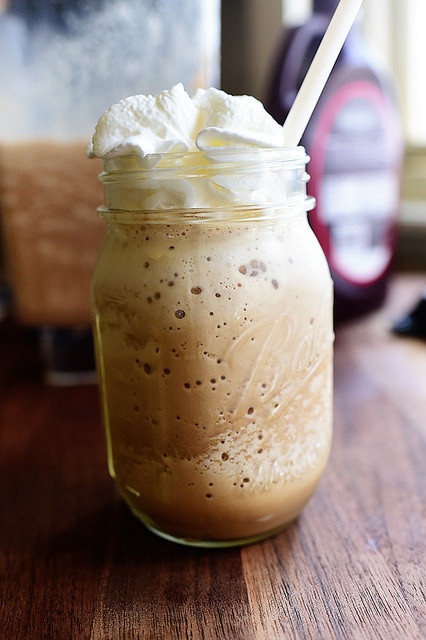 Ingredients
for 1 Serving
•1/3 Cup of Almond Milk
•1/2 Cup of Coffee or Espresso
•1 Tbsp of Vanilla Extract
•1 Tbsp of Heavy Cream
•2 Tbsp of Coco Powder Unsweetened
•1 Cup of crushed ice
1. Brew your coffee or espresso,once finished chill in freezer or fridge for a few minutes until chilled.
2. In your blender,Combine ice and vanilla extract with one Tbsp of hot water.Until ice is fully crushed.
3. Pour Coffee,Heavy cream,milk,Splendas,chocolate into blender and blend till completely mixed and where ice isn't fully noticeable but blended well.
4. Pour into mason jar or whatever Cup you prefer.Top with Whip cream and enjoy!:)
desserts February 01, 2018 03:36
Author Rebekah Brooks
Share the recipe with your friends
No one has liked this recipe.
0 comments