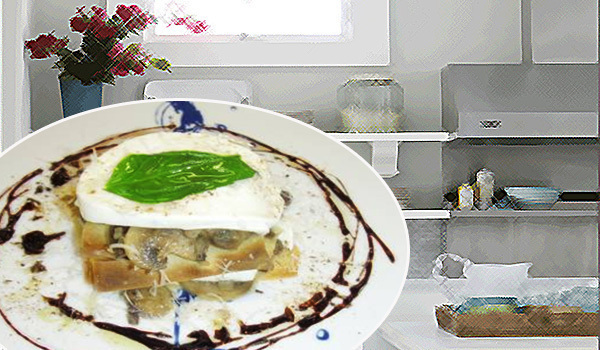 Brioche bread sliced 8 slices Butter unsalted 100gr Fresh Buffalo mozzarela cheese sliced 2 ball ( 250gr each ball) Bottom white mushrooms cut them in quarter 250gr Shitake Mushrooms cut them in thick slices 200gr Garlic fine chopped 2 cloves Onion fine chopped 1 piece Balsamic cream 80gr (you can buy in all the good Deli shops one bottle 200gr) Basil fresh 4 leaves. Marsala Wine 100gr (you can find it in several good deli shop in very low price) Salt and white pepper as need it
Prep. Time → 20 min
Cook Time → 30 min
1. Take the half butter and put it in big fry pan and melt it slowly increase your fire and add the onion the garlic and sauté them well. Add the mushrooms and sauté them well too. Add salt and pepper. Add your marsala wine and let reduce the juice (but do not dry the mixture)
Melt in a small pot the other half butter.
Toast well all the brioche bread slices and brush them with the melt butter.
Add one slice toasted bread on the bottom of the plate add 2 soup mushrooms and spread them nice and add a nice slice of the mozzarella cheese. Repeat it one more time and on top add the basil leave.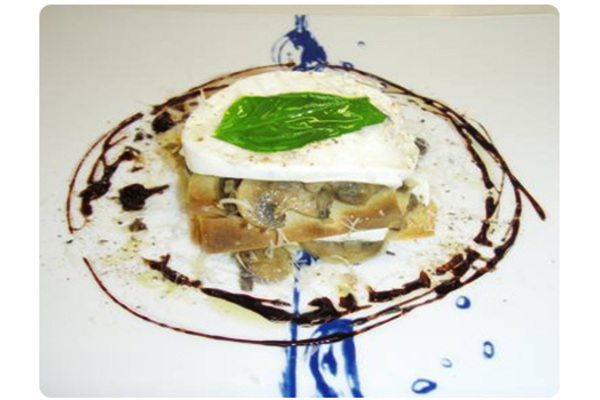 appetizers, cooking, food, how to cook with a wow, how to cook, create recipes, how to cook chef, how to cook recipes, how to cook recipe, cooking tips, how to cook healthy recipes, easy recipes, master chef, food network, dinner recipes, chicken recipes, cooking games September 14, 2012 09:57
Author chefandrecipes.com/
Share the recipe with your friends
No one has liked this recipe.
0 comments