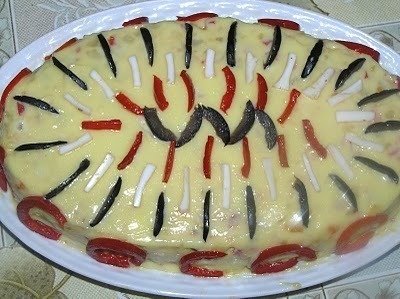 Ingredients
for 8 persone
1 petto di tacchino
5 carote
5 patate
3 coste di sedano
300 g. pisseli in scatola
400 g. di cetrioli sotto aceto
400 g. di peperoni sotto olio
maionese
Prep. Time → 40 min
Cook Time → 40 min
1. Lessare il petto di tacchino, le carote, le patate, il sedano.
2. Farli sgociolare e raffredare.
3. Tagliare tutti gli ingredienti in piccolli dadini , e mescolali inssieme, aggiungi sale , pepe e la maionese a piacere.
4. Mettete su un vasoio e copritela con la maionese. Guarnite a piacere,
appetizers January 17, 2011 14:59
Share the recipe with your friends
No one has liked this recipe.
0 comments