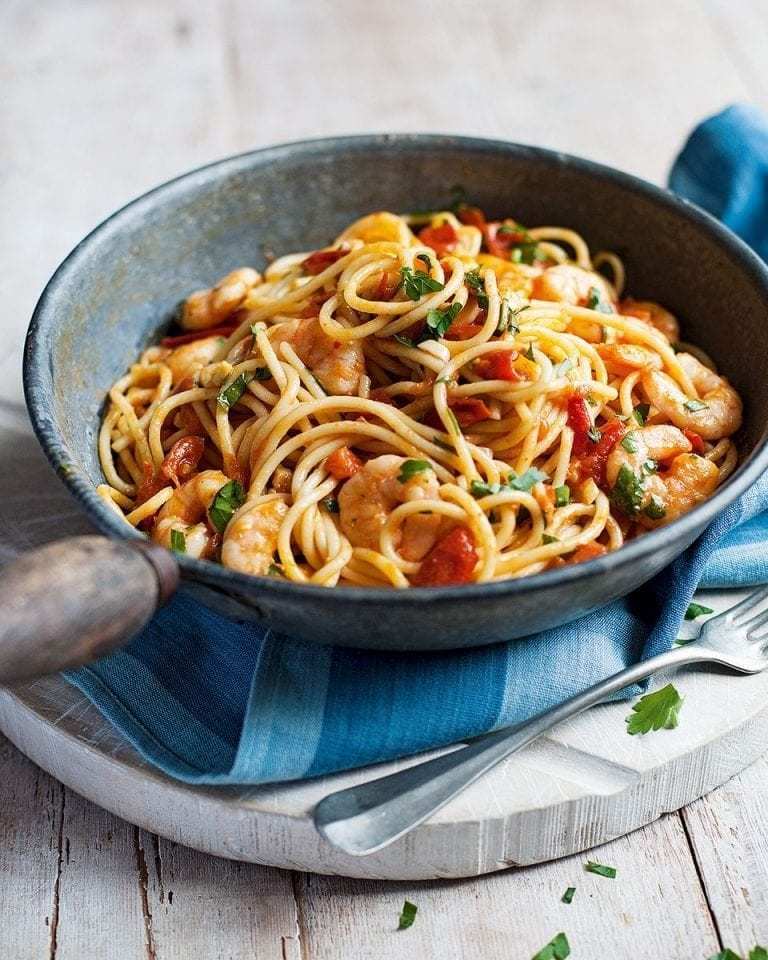 Ingredients
for 4 hungry people
1 lb-ish large shrimp peeled and deveined
olive oil
salt and pepper
1 large shallot, finely chopped (or 1/2 white onion finely chopped would work)
5 fresh garlic cloves, minced
1 cup-ish dry white wine
1 cup chicken broth
4 cups quartered grape or cherry tomatoes
a shake of red pepper flakes
a shake of dried oregano
a shake of dried basil
big handful of spinach
big handful of fresh basil
340 grams of spaghettini
grated parmesan
1. Put a big swish of olive oil in a large pot. Heat over med high heat. Throw prawns in and season with salt and pepper. Cook for a couple of mins (do not fully cook as you will finish them in the sauce). Place prawns in a dish and set aside.
2. Put shallots in pan with the fresh garlic and cook for a minute. Then pour in the white wine and chicken stock and scrape up any browned bits. Let simmer for a short time.
3. Add in the tomatoes, red pepper flakes, oregano, dried basil (and another splash of olive oil). Turn heat down to med low and let simmer for around 15-20 mins so that the tomatoes break down and the sauce thickens.
4. While the sauce simmers bring a large pot of salted water to a boil and then add the pasta and cook al dente.
5. Once pasta is done drain. Add prawns, spinach, fresh basil to the sauce. Then add the pasta and give a good stir and let everything heat through.
6. Serve topped with the grated parmesan.
main courses April 21, 2021 02:20