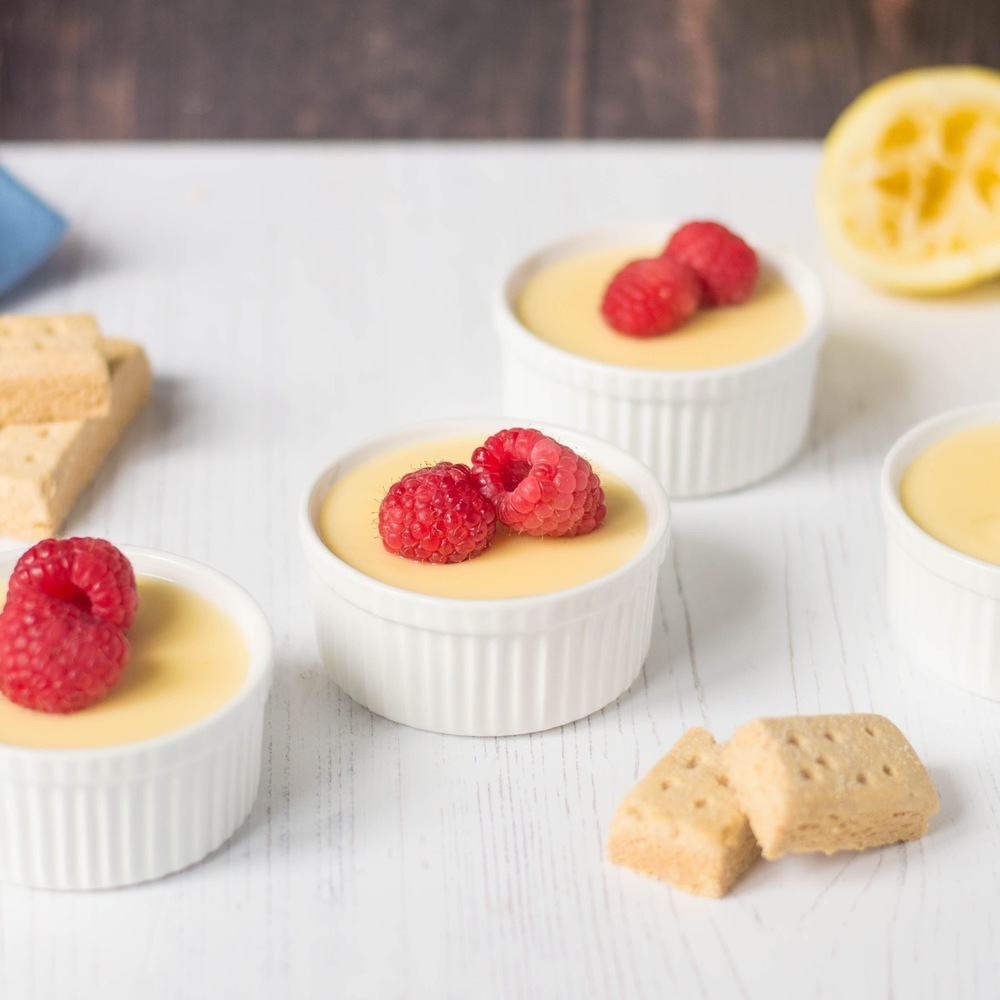 Ingredients
for 5 to 6 servings
2 cups heavy whipping cream (important...at least 33% milk fat)
2/3 cup granulated white sugar
2 tsp lemon zest finely grated
pinch salt
1/3 cup lemon juice, freshly squeezed, from 2 lemons
Toppings

crumbled sugar wafer
whipped cream
fresh berries (raspberries yummm)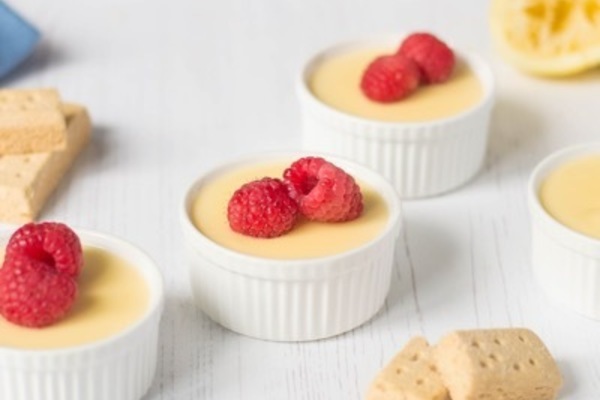 1. In a medium saucepan over med heat, combine heavy cream, sugar, lemon zest and salt. Bring to a simmer, stirring frequently to dissolve sugar. Simmer vigorously (meaning somewhere between a gentle simmer and boiling), stirring regularly, until the mixture thickens slightly and reduces to 2 cups, about 8 to 10 mins.
2. Remove pot from heat and stir in the lemon juice. Let the mixture stand until it has cooled slightly and a skin forms on top, about 20 mins. Stir mixture. Pour mixture evenly into 5 or 6 small ramekins or small custard bowls.
3. Refrigerate uncovered until set, at least 3 hours. For longer refrigeration, cover the top with plastic wrap after 3 hours. Can be made and refrigerated for up to 2 days before serving, but put toppings on just before serving.
desserts October 14, 2022 18:22
Share the recipe with your friends
No one has liked this recipe.
0 comments